I need an alternative to a front lawn. Lawn in Florida is a mess! Help Answered
We have three large, messy Florida oak trees at the front of the yard that are required by the HOA. They are sucking the life out,of the THIRD lawn resod we have done. What can anyone suggest doing with the large areas between the planting beds where we are having a hard time with the grass? Ground cover? ????? The grass is being watered twice a week and treated for pests and is fertilized. ??????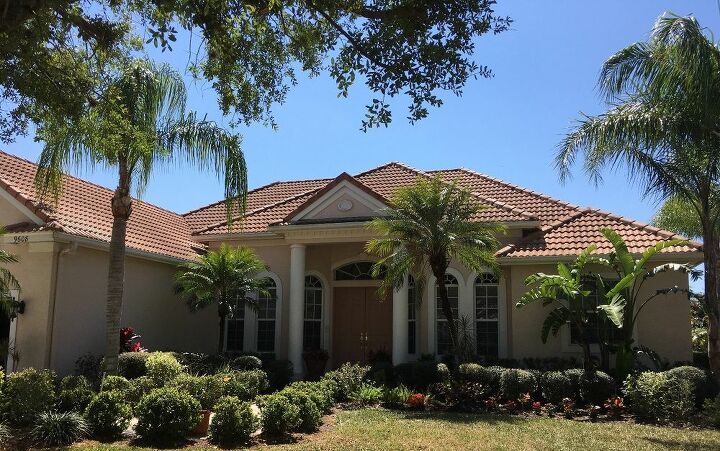 The grass looks sparse and ugly and this is the third lawn put in here.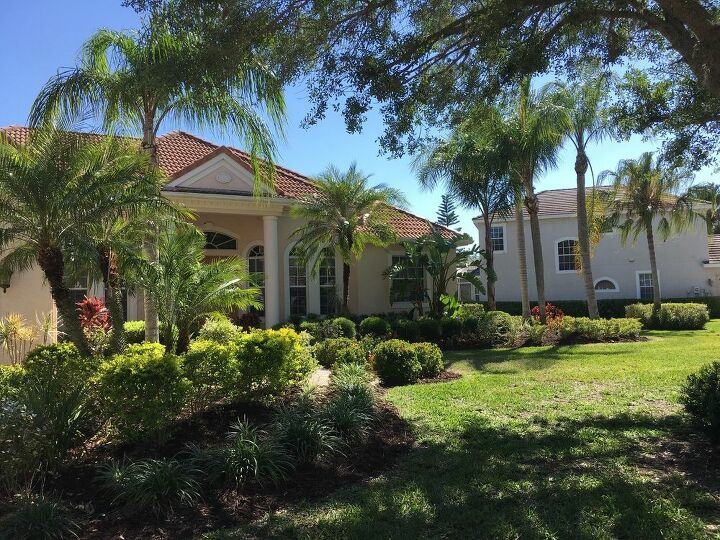 See the bare spots? We have put fresh soil there and seeded. Still not much going on. ????