Asked on Jun 1, 2018
How to replant herbs in ground and prune? +3
Answered
I just bought two little basil and rosemary plants from my local Wal-Mart's produce section, mainly because I read they can help detour pest from around my patio and like areas of the yard. Well now that I have them how do I put them in the dirt? I'm mainly concerned with the pruning process of them, (basil, rosemary, and now a mint plant😳) do I trim them down beforehand or just put them in the ground as is? Can all three plants grow and flourish if planted within the same area? I'm obviously a gardening newbie, so any directions and advice is welcomed! Thanks everyone and happy crafting!!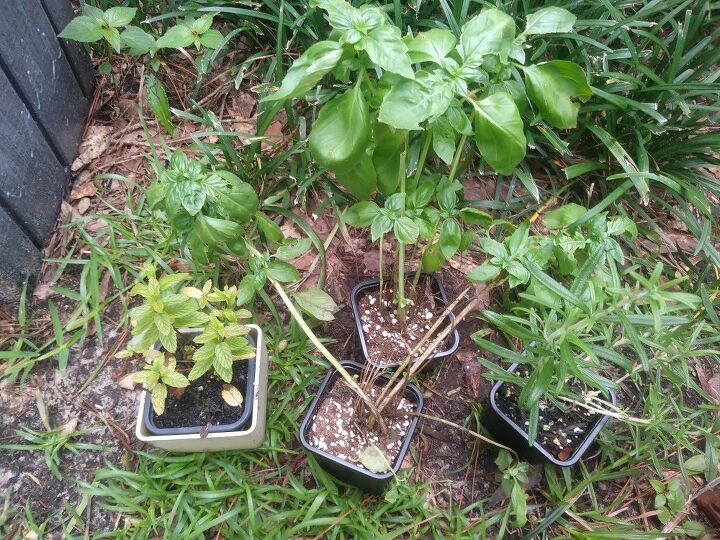 My little herbs in their hopefully acceptable new home!!