Kitchen cabinet makeover advice?? Answered
I have white cabinets in my kitchen. I believe they are the original ones out in 2006. The cabinets are peeling, but it looks more like plastic over wood. I not sure if I can just paint these cabinets or if there are other steps needed.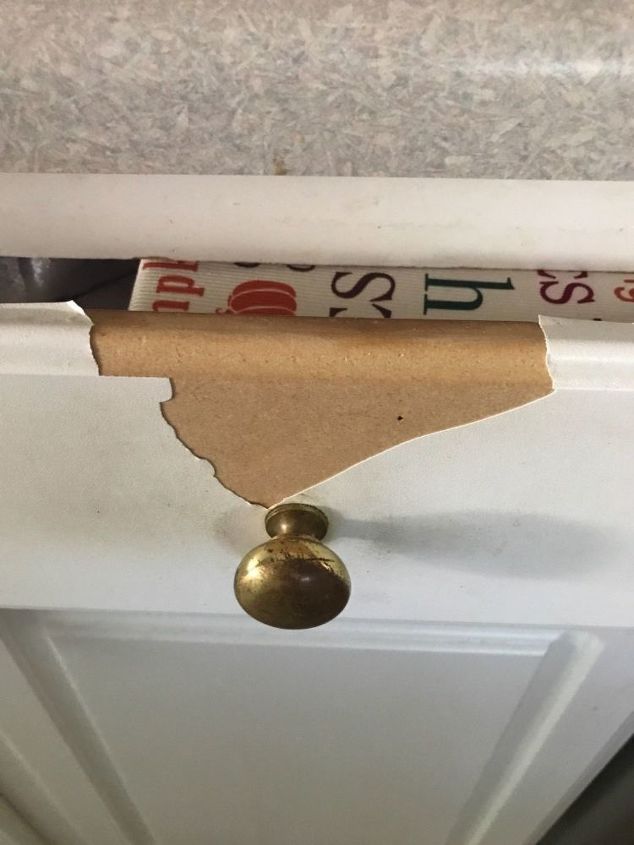 This is a pic of one of the drawers. The whole piece came off in one chunk.