Related Discussions

Country Chic Paint
on Jan 01, 2017
Hi everyone!I'm Sarah from the team over at Country Chic Paint. Our beautiful, chalk and clay based furniture paint is specifically designed for DIYers with a love fo... See more

Skilled Thrifty Creatives
on Jan 16, 2017
What to do with all of those shopping bags that will come in handy later? I roll and tuck in the ends to form a ball and toss in a basket. Easy to grab an individual... See more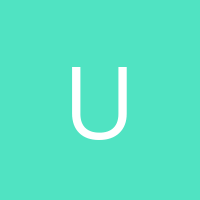 U.S.I. Systems Eric S Dahlin
on Oct 16, 2018
Building a Steel Framed Home & I want to know if more insulation is not the best for a home ?Can A home be Too Tight & Not Breath? Mpp25091607
on Oct 09, 2018 Inderpaul
on Sep 29, 2018
I have finished doing a tikki pole kind of thing with chalk paint How much should I ask.it's 6 ft tall but very slim. Jane rausch
on Oct 01, 2018
How do new windows save me money during the winter as long as I am using insulated foam strips & plastic sealing covers to help keep the cold out?

Lisa S.
on Dec 30, 2017
If you are in the north east where we are experiencing very cold weather: there is great fear about frozen pipes. Many of my water pipes are on the outside wall (kit... See more