Related Discussions Terryce Camacho
on May 31, 2020 Sharleen
on Jul 19, 2020 Ann
on Aug 12, 2019
I bought this thread spool organizer years ago, but hate it every time I touched it falls. I'm planning to throw away if I can't find any other of it. Thanks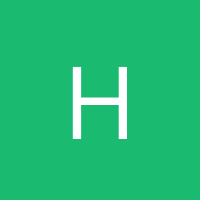 Helpful Hints
on Jul 09, 2018 Elizabeth
on Sep 13, 2017
My son has his very first guitar amp that no longer works. I hate to put something like that in the landfill. Help!
Angie Feld Wilkinson
on Jun 28, 2016
Vintage toy oven. I would like to use it in a clever way but... I'm drawing a blank.

Evonne Kruger
on Nov 08, 2015
I have a large wooden wheel that was on a church for turning the bell. I want to make something to hang on a well. It has 4 spokes. I need ideas.