How do I repair my firebox? Answered
Ideas, opinions and advise from professionals needed... my home has a functioning wood burning stove... it is completely encased in a wood frame covered by tile by the previous owners... the brick surrounding the stove is broken up and jagged and looks terrible.. I want to destroy this horrible tile thing.. and expose the stove and the brick surround it.. my fear is that that broken brick will look TOO rugged to be exposed. My plan is to chip away some of the jagged bricks to make the area as symmetrical as possible and then maybe coat it with something like textured stucco or perhaps apply tile over the brick...Any ideas, tips, hints ANYTHING?? Please note that the stove was inspected when we bought the house and is completely safe and functional. I am simply wanting to repair the surrounding brick strictly on an esthetic level. Here are some photos of the inside..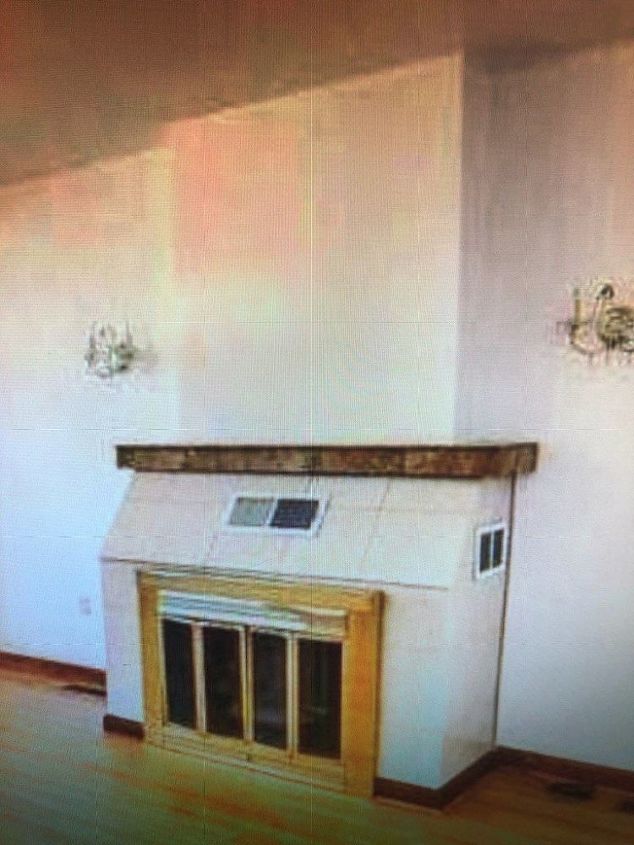 We open these ugly brass doors when we want to use the stove... and it works very well with no issues... except being hideously ugly.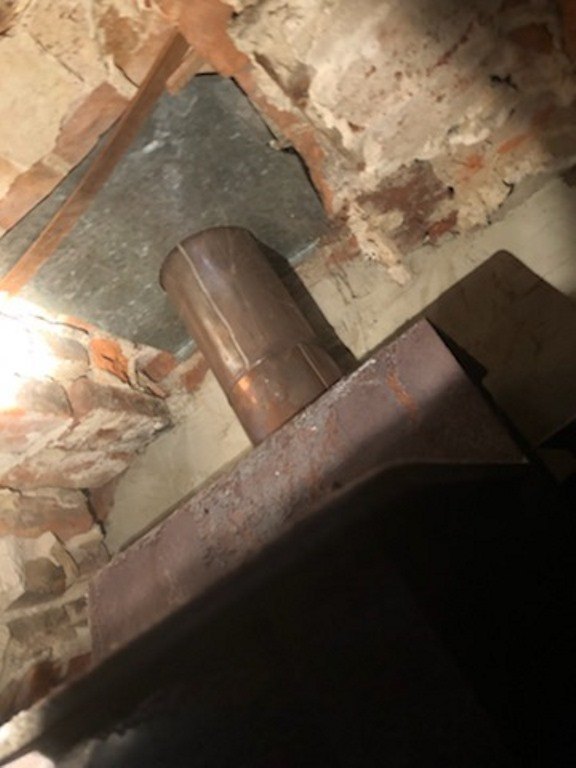 This is the top of the firebox..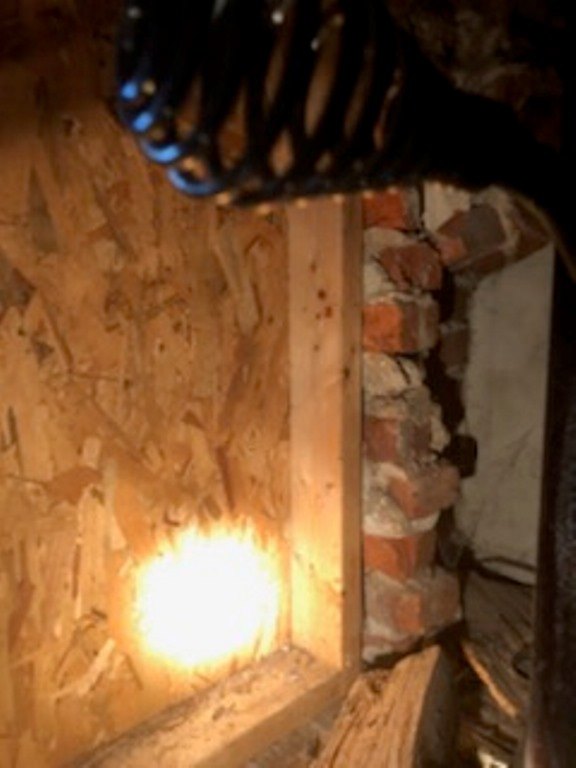 this is the side of the frame with the brick at the base..