What can I replace this pool with? Answered
I am going to remove above ground pool, and the deck attached to it. It is too much for me to maintain. I am planning on leaving the deck that is attached, where you go up the steps but removing the one by the poolAny suggestions on what to put in their place, that will not be too expensive, and easy to maintain.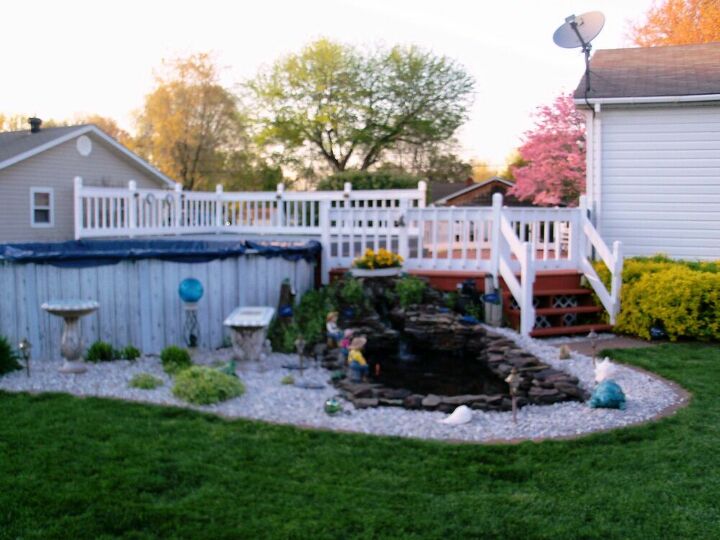 The lower deck is adjacent with the house. A french door opens up to it. That is the one I am leaving. I am also leaving the pond.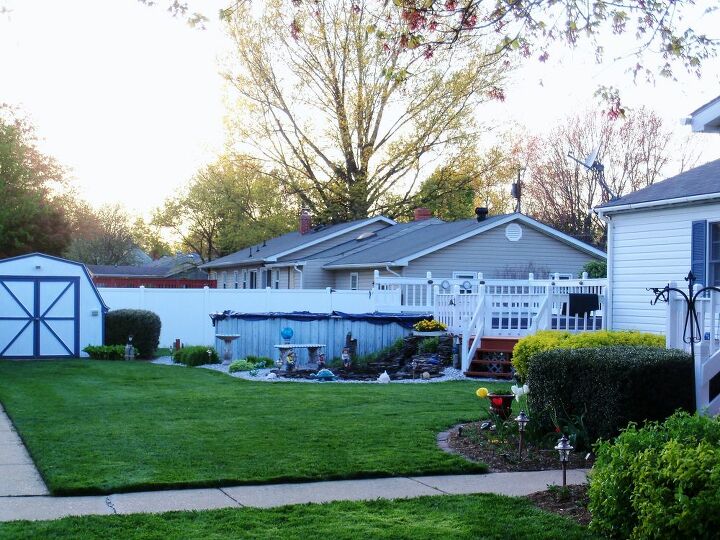 This is actually an older picture, but do not have a more updated one, with new landscaping, and sidewalks.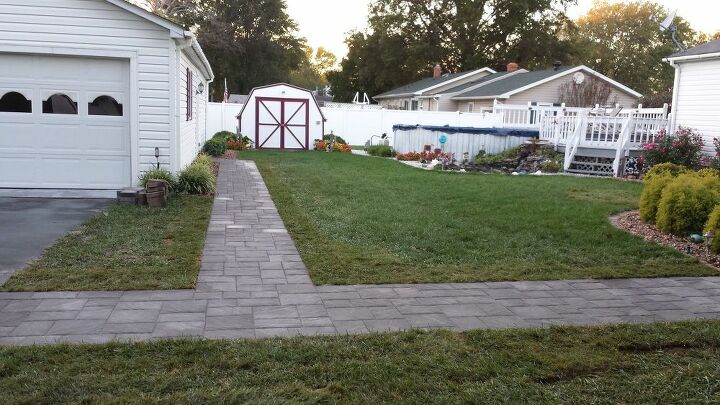 Found an updated one, with new sidewalk!