How can I repair this seat board on my bay window? Answered
I believe this is water damage from a plant that used to sit there. The wood is very thin, I could peal it up with my fingers. I also have some scratches from a bad dog that likes to look out the window.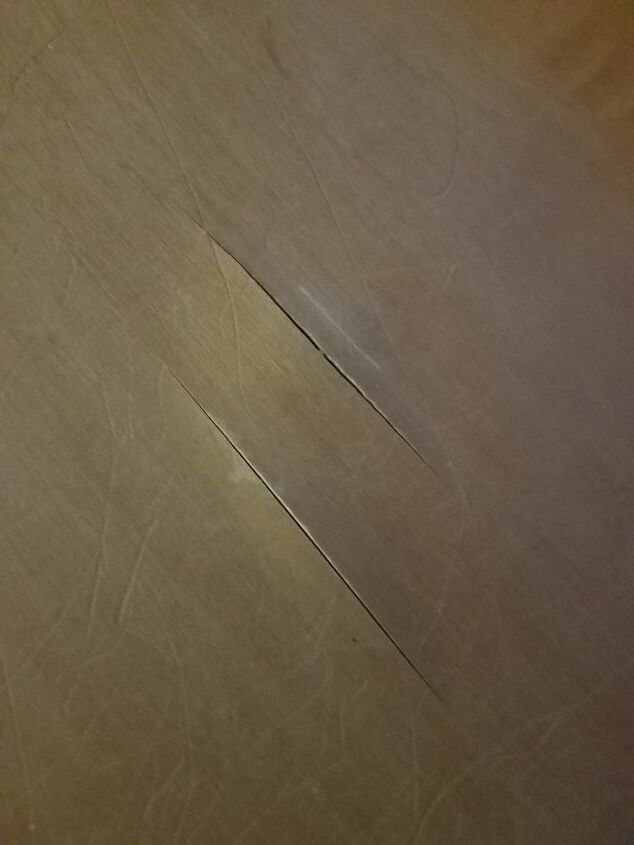 Above is the water damaged area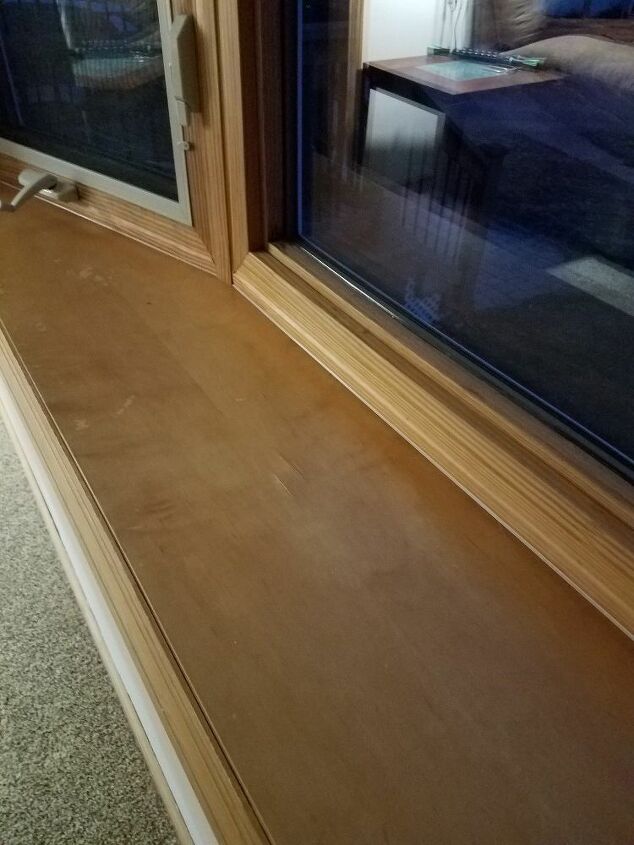 A Little further back, you can see some of the scratches as well..