How much Sakrete do I need to repair my front stoop? Answered
I have to repair my front stoop on my house. I am told it could be done like a sidewalk. The dimensions are 18ft long x 4 wide x 4in. deep. part of the under part has caved in the plan is to fill with broken blocks and brick then put a sheet metal cover and then fill with sakrete. pictures attached.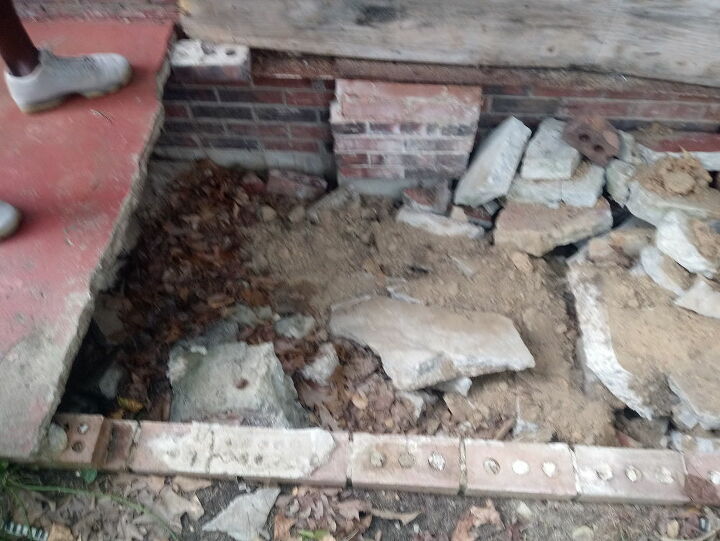 part that has been filled with scrap blocks partially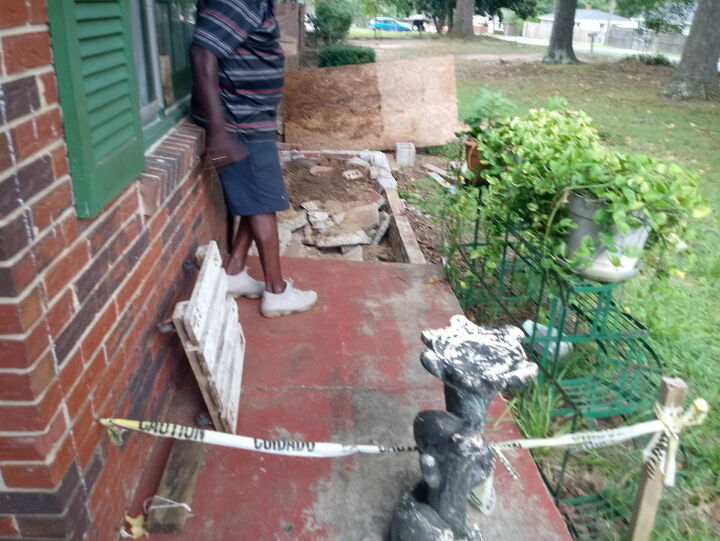 this part is cracked want to form up a little higher than original and pour cement over top.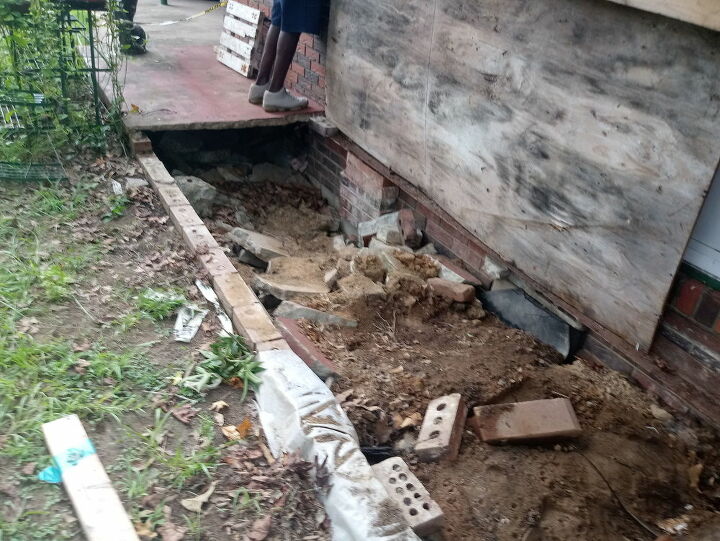 this shows how much rocks and blocks have to be filled in want to sheet metal over that