How can we keep the irrigation water from blowing back on our windows?



Answered
i have been researching for a couple yrs now ideas on what we can do to block the water hitting the windows without losing our view. We have a beautiful yard and lakeview we won't block. The problem is only when the wind blows down the valley it gets the lime deposits all over the windows. We live in a rural area with lucky to have the river irrigation system. We changed the sprinklers out to shoot only half a circle and moved them out 2 feet. It works beautifully when the wind doesn't blow but living in a valley it happens just as soon as u scrub the windows. Tall plants will block out view....other than putting in a 50' group of pavers( no grass) and shutting this side of the water system down I am at loss. We can't pour concrete as there is a water and gas line that run the length of the room. When we built 10 yrs ago we did not plan the sunroom, just a patio so this all worked fine. Any suggestions DIY thoughts would be appreciated......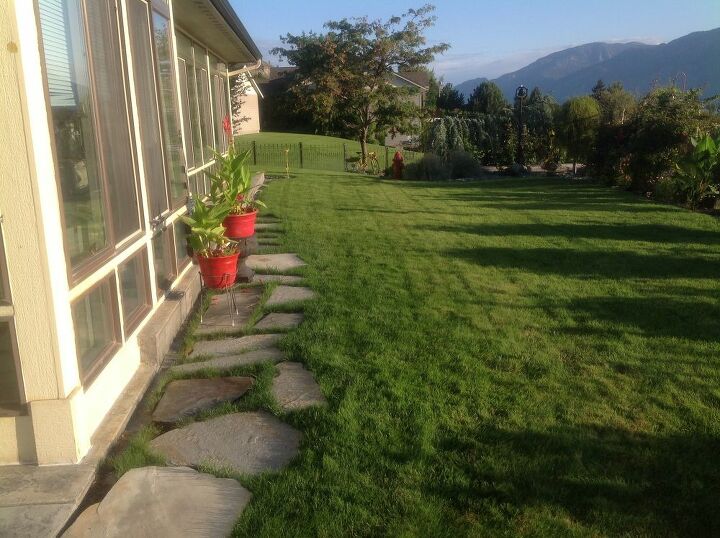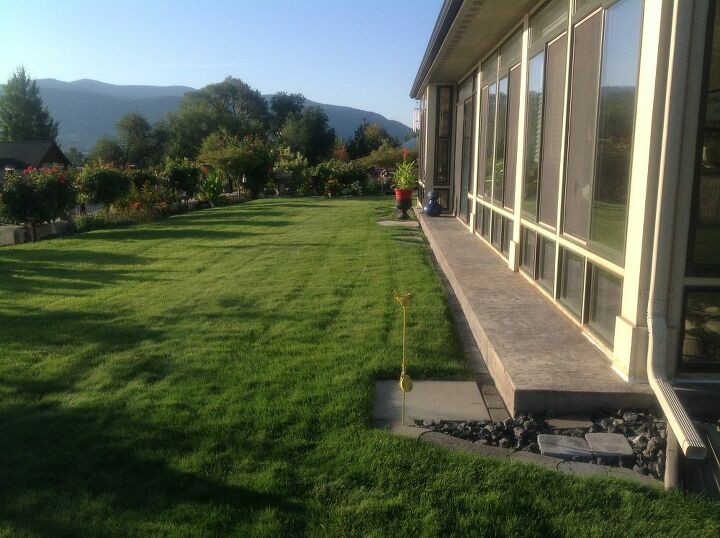 North looking South about 45' long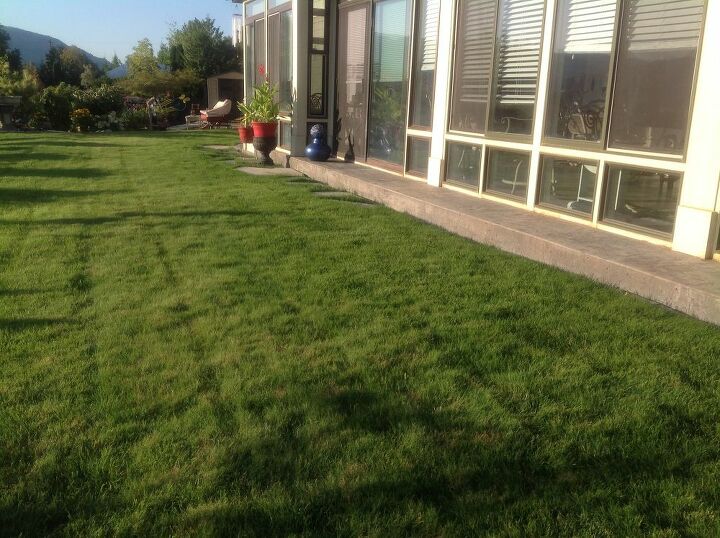 Facing the window view. We have taken the screens on and off so many times to clean we may have to replace them.