Asked on May 23, 2020
Landscaping Design/Flow... +20
Answered
I have at least 6 acres and with a long drive covered by trees however the empty eyesore that im able to pay attention to finally is the yard and lack there of if you will!. . .
Trying to add flow, along with drought tolerant full sun friendly plants to bring LIFE to this bland dry boring landscape ...
Figuring out flow if you will has become a lil mind boggling...
I mean to Accent the corner and go angle to angle or stay against the house leaving the hill as is with green grass? And keep landscaping more of straight lines if that makes sense!?!
LOCATED IN ZONE 8B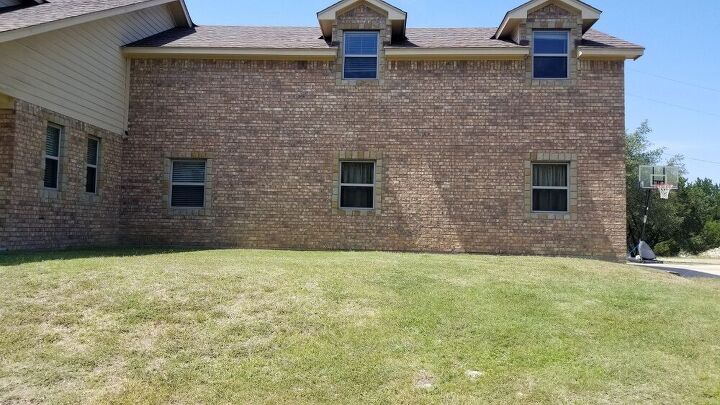 The blank canvas,... on the opposite side of the property I recently planted a Princess Kylie Crape myrtle....