Answered
Do the Italian cypress trees add curb appeal or no?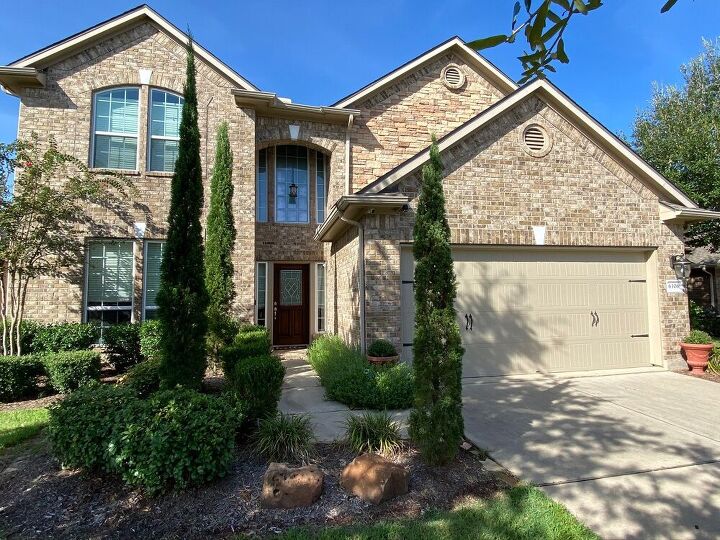 Related Discussions

Abby
on Nov 29, 2021
How to grow ginger in water? Lorraine
on Jun 27, 2017
was wanting to put pavers down and rid my front yard of some of the weeds/grass. Is it allowed to do this without a permit and can you park a vehicle on it?

Judy Bagato
on May 16, 2018
Love my Azaleas and stone terrace walls. But the 2 levels are hard to mow. I'm replacing the front porch and steps, and will tear out the 2 old evergreens. I'd... See more

Melanie Robertson
on Aug 24, 2018
So we bought this house in North Texas With a strange slab of concrete in front of our house I would really like to just get rid of it but it's a pretty thick slab ... See more

Jackie Byrd
on Nov 04, 2016
Just moved into a new home. There was a huge thorny bush dragon devouring the mailbox. I slayed the dragon but it is trying to rise up again. How can I make sure it's... See more

Sherry Kurtz
on Feb 23, 2015
We have the worst neighbors ever! They complain about everything! They hate dogs so they complain every time our dogs bark one time (not exaggerating) they have fabri... See more

Amy Ward Stanley
on Jun 10, 2013
grass will not go because of the pine trees. Any thoughts or ideas would help me so much. Sent from my iPad