I need ideas for long skinny dormer space in bedrooms Answered
Ok, I know y'all are gonna come through for me!! We have two upstairs bedrooms that each have a long skinny dormer space that I have never figured out what to do with, other than line pictures along the walls. This is the only window in each of the bedrooms so blocking it off is not an option. And there is a large walk-in closet on each side so we don't need more closet space. The space is approximately 3' X 9'. I'm redecorating the bedrooms and getting ready to paint so now is the time to make an improvement. These are guest rooms, so not used regularly. Thanks in advance for the help I'm certain is forthcoming!!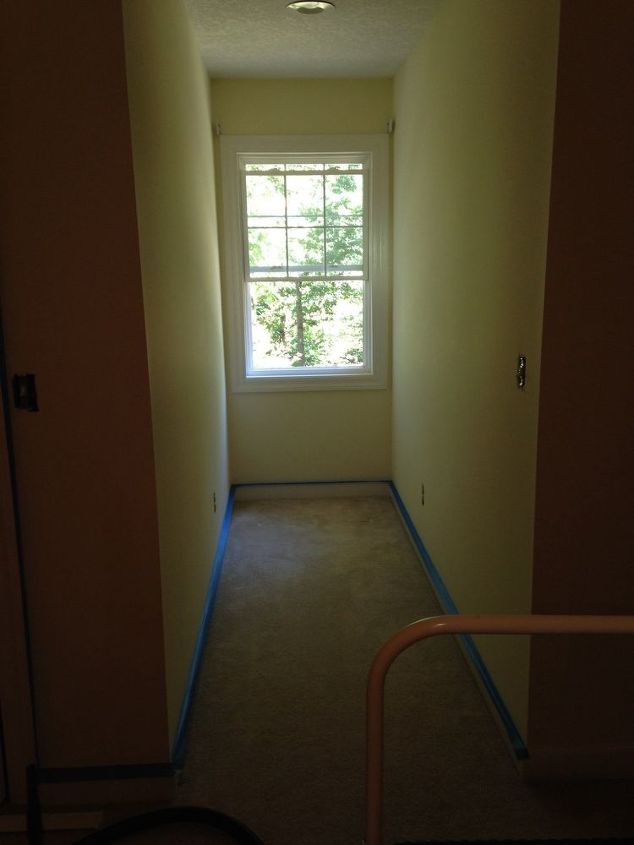 Smi19247767
Answered on Nov 03, 2023

Rozanne M
Answered on Feb 17, 2023
The entrance to the master bedroom is like a small hallwaywith an alcove that measures 63" wide by 26" deep, the wall is 10' high. (The area stores a keyboard which i... See more Debbie
Answered on Jun 30, 2017 Sharon
Answered 2 days ago
I would like to put my canned goods in some type of order so you can see what they are and get to them more easily. Right now, they are stacked on top of each other b... See more

Kari
Answered on Nov 04, 2022
I have a coat closet which is 19 1/2" D x 30" W x 90"H. The pictures show my largest frustration which is the hangers must sit sideways due to the depth of the close... See more

Hillela G.
Answered on Feb 17, 2023
I need your help!!! Jo
Answered on Feb 17, 2023
I have tied, pinned, and folded but NOTHING keeps the blankets from falling on the floor...there used to be an adjustable lightweight rail that went at the foot of th... See more