How can I organize all of these cans?



Answered
I would like to put my canned goods in some type of order so you can see what they are and get to them more easily. Right now, they are stacked on top of each other but I try to group them. Canned fruits, tuna, vegetables, tomato sauces, etc. The pantry is very deep but very narrow, In the back, I've just placed things I should probably give away. The pictures show the top and middle shelves and the middle and bottom shelf. The bin is just what I purchased for another project, but I want to try and use it for this. I can (and will) take it back if it doesn't work. I bought four and you can stack 3 on top of each other. Thanks for your suggestions.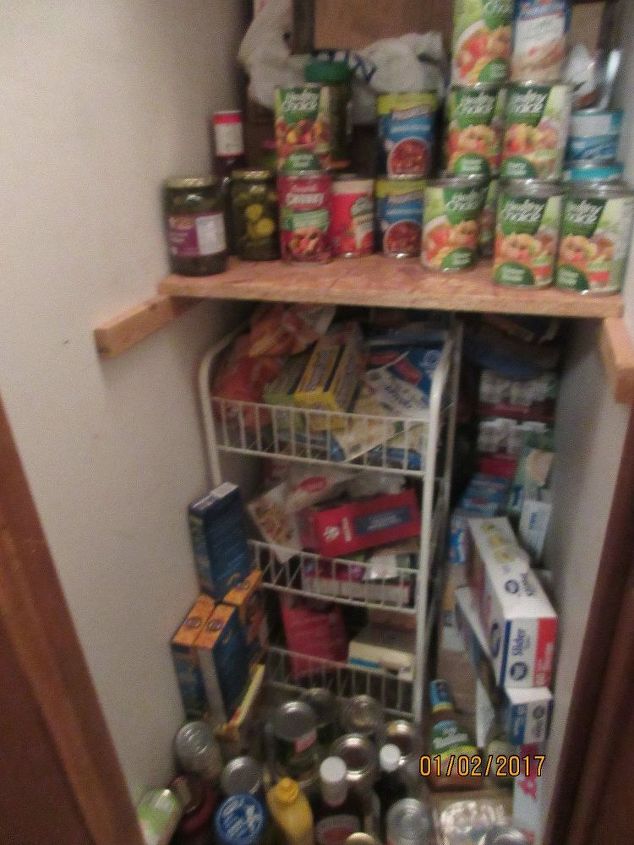 Middle and bottom shelves of pantry.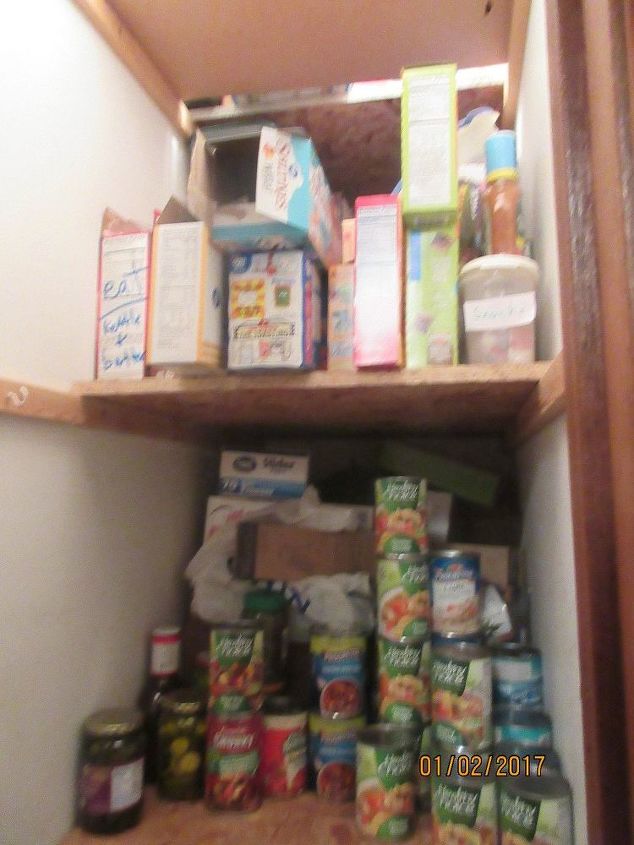 Top and middle shelves of pantry.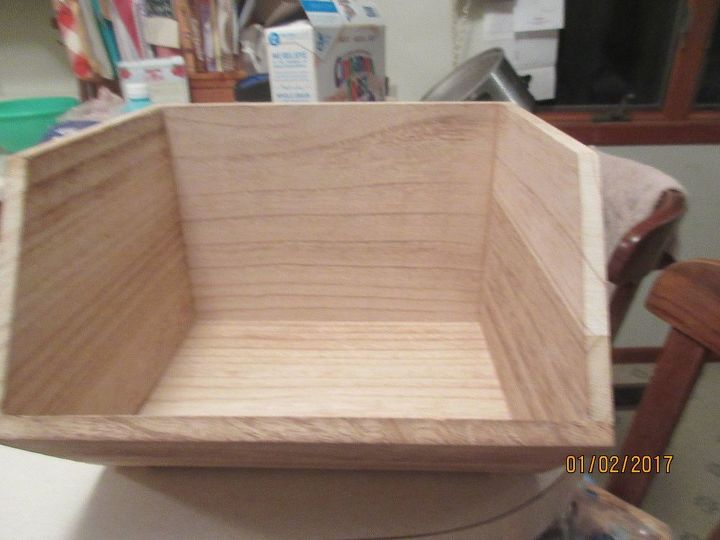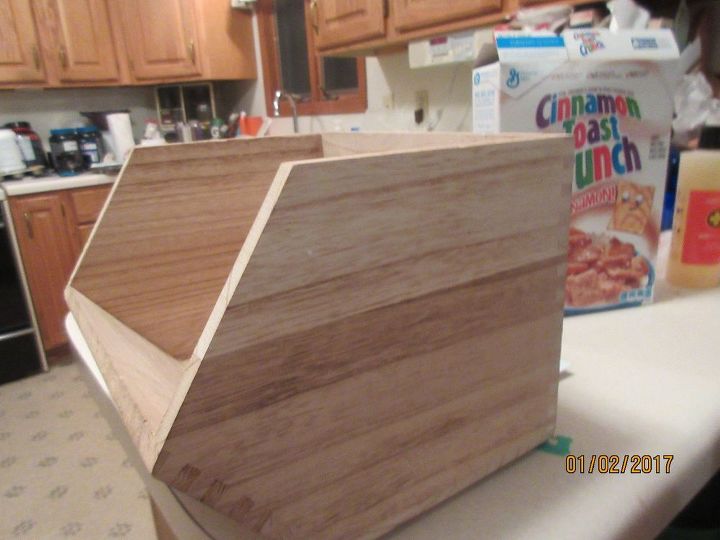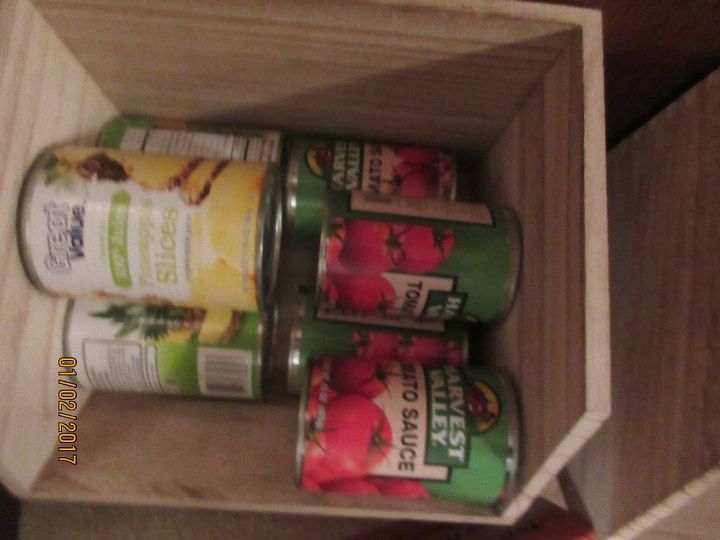 Partially filled. two rows of cans will fit in one bin. I have tomato stuff on right and pineapple on left side. My husband doesn't think we will be able to see what food is in can and that it won't be easily retrievable. Comments on this or other suggestions?
Related Discussions Smi19247767
on Jun 21, 2018 Dede
on Jan 26, 2018
Can someone tell me how to fold a fitted sheet so that it fits nicely in my linen closet?

Lindzey Nicholson DiVietro
on Dec 23, 2018

Hillela G.
on Feb 08, 2017
I need your help!!! Michelle
on Feb 19, 2020
I would like to see some way to get these cowboy boots off the floor of the closet. Looking for someones interesting ideas on this problem. Angela Bynum
on Jan 07, 2018 Kori
on Jul 16, 2019