Ideas for how to design on a dime? Answered
Looking for more great ideas! Budget less than $100
*Keeping the bedding - found this at TJ Max
*keeping the curtain rod - just hung up and want to hide our cheap fold down shades
*keeping the room paint color - I wanted the grey (planned for it to be a little darker but once we painted it too tired/lazy to do it again)
*Keeping picture on the wall
*MUST keep husbands sleep apnea machine next to bed And easy to reach (but it's an eye sore)
I have a bolt of fabric meant for covering chairs that I was thinking to use for curtains but not sure if too dark for room. (See pictures)
I love everyone's ideas and keep visiting Goodwill for some 'repurposing'. Please send more ideas of how to make this Master Bedroom more beautiful on a $100 budget.
THANKS SO MUCH!!!!
I have decided this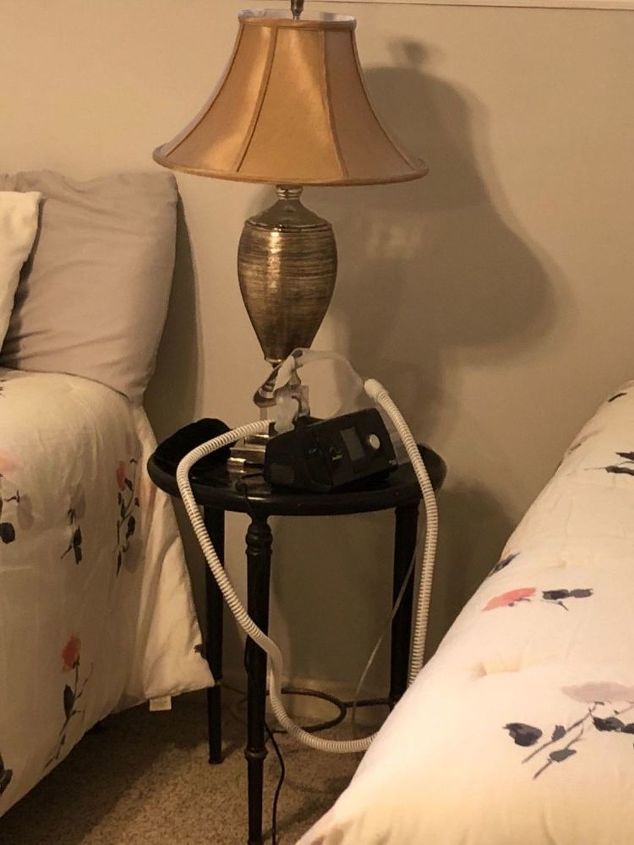 Sleep apnea machine - eye sore. Any ideas??
Also plan to change lamp shade covers - white and round?? HELP!!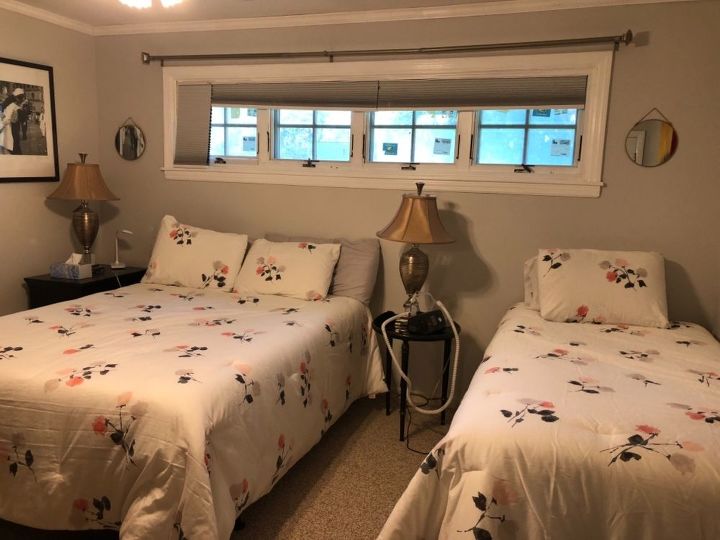 Window over bed makes hanging a long curtain a problem as it hits up to second bed (twin bed must stay)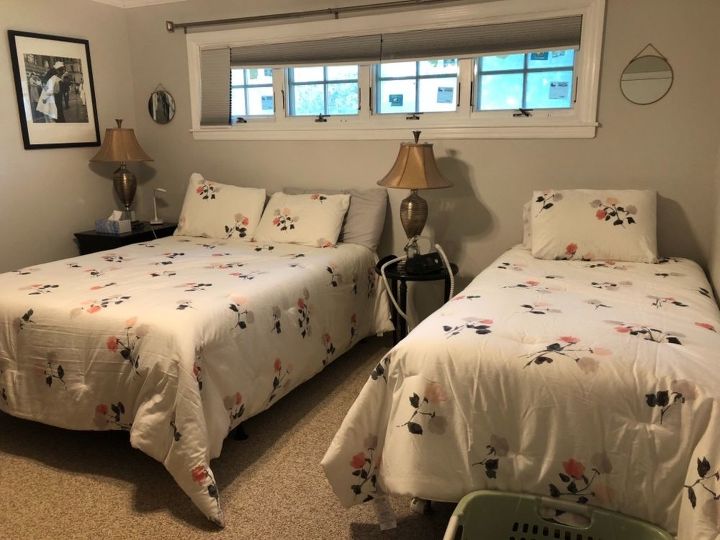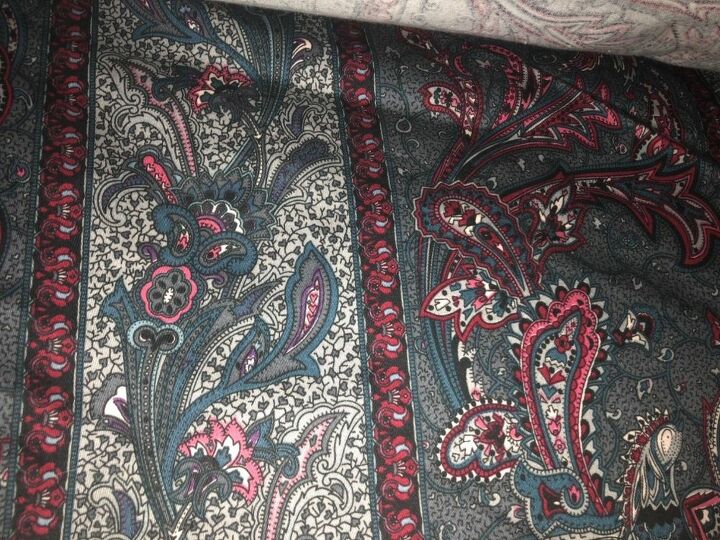 Bolt of fabric - was thinking for decorative large pillow cases and for curtains.
i can sew straight stitches and zig zag stitch's
Does anyone recommend or have a better idea?