How can I make this small Guest bedroom work for my Art Room? Answered
Hi, I would like to keep this guest bedroom, as well as having room to do my art work.....any suggestions? (I have a cart for my supplies, so don't need room to set our paints, etc.) Just the room for the cart and able to do art work in here.
Thank-you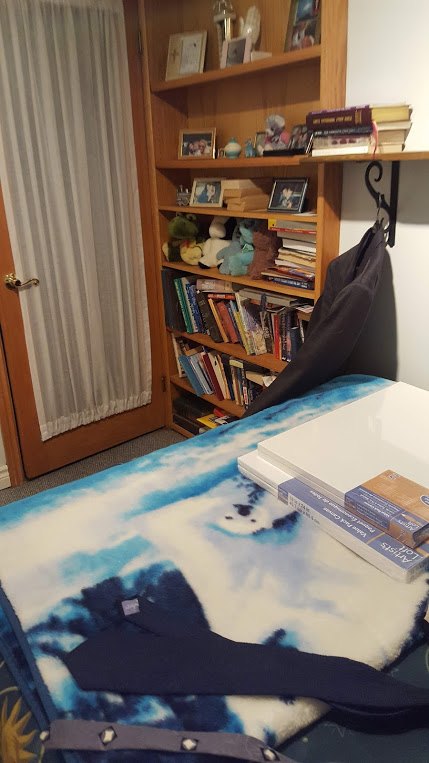 These four photos sweep the size of the bedroom, and the bookshelf is built in!