How can I raise the height of this vanity?



Answered
I bought this lovely antique piece, but it's too short for an average adult. Can I safely add castors to the bottom of the feet or might they split? Any other ideas to raise the height and still have it attractive to look at? Thanks!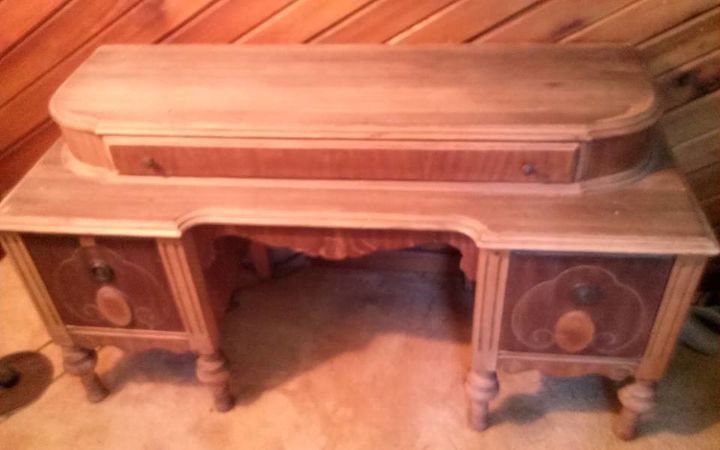 Related Discussions

Jenni Nicholson
on Jun 09, 2021
We just moved into a new house and for some unknown reason, it has an island that is only 30" high!? It is the weirdest thing and I need to raise it to 36". Aside f... See more
Tracy
on Dec 21, 2020
It is a lovely piece and I plan on refurbishing it but the height in the sitting area is only 14 1/2 inches tall. I need to make the vanity taller for use. Please adv... See more Austin
on Nov 26, 2021
Yesterday, after 6 months of searching, I finally found the Art Deco-style dresser I've been looking for, and for a great price. I'm so excited! The finish is in ... See more Pgibson0
on Jan 29, 2017
My grandmother passed away last June. I have inherited a few pieces of furniture from her, including anew antique makeup vanity. I would like to use it as a desk, but... See more Carolyne
on Sep 15, 2019
even if I have to cut the legs off and attach it to a brown metal base I am good with that. The company doesn't make a bar height stool/chair and I want to match th... See more
Barbara May
on Nov 18, 2018
foot legs at the top of the legs? It would look cheesy to put things on the feet. The table is too short thanksbarbara Trudyrobinson
on Jan 03, 2017
My bathroom vanity has the veneer peeling apart off MDF backing. How can I remove & replace it.