How do I make a drip pan for hanging planter? Answered
I'm bringing Boston ferns indoors and need to make drip pans that will attach to their hanging containers. And ideas on what to use and how to attach them?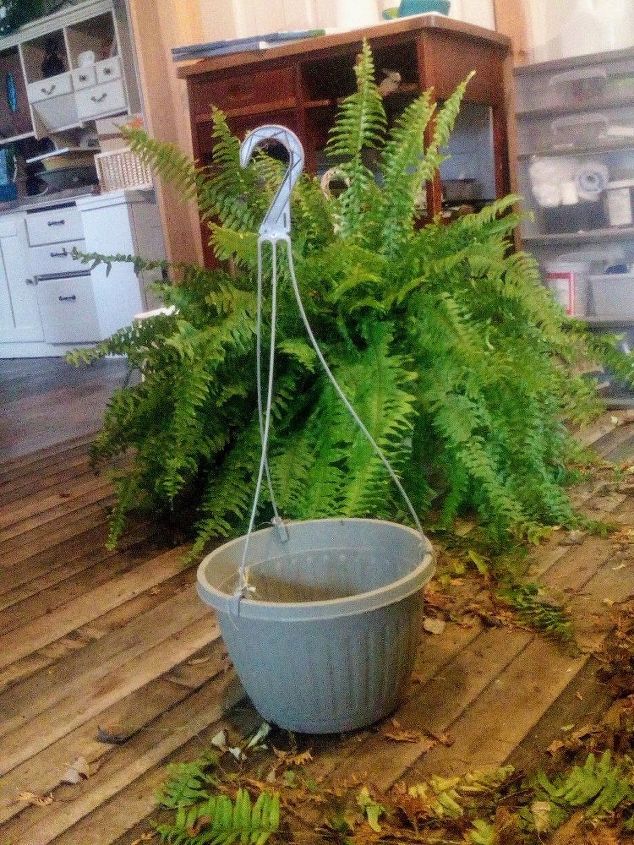 Related Discussions

Abby
on Nov 29, 2021
How to grow ginger in water? Pamk
on Mar 19, 2020
i have a large galvanized tub I use for plants but I need to drill some drainage holes. Do I need a special drill bit for this? Thanks! Doris Vickers
on Jun 06, 2021
I wanted to hang a mesh basket from the ceiling but there is no stud or other support in the ceiling. I have thought of brackets but can't figure out one that is long... See more Barb
on Oct 15, 2019
I've got a pot (the dark colored metal cookware with light colored specks; galvanized I think it's called) that I'm going to plant succulents in. Any ideas other than... See more

Roxanne Clifton
on Jun 27, 2021 Tra13650964
on Oct 25, 2018
i currently have it propped up on sticks to keep it from bending down. I am going to need a step by step video.Thank You for this forum.

Judy Kelley
on Aug 19, 2014
Ideas for decorating and possible uses of it please!