Any ideas how to make my own canopy for my gazebo? Answered
My gazebo canopy frame & canopy were destroyed during a storm but my gazebo frame is bolted into the deck & still perfect. Thinking of using painters tarps to make a new canopy but I'm not sure how to attach it so it's not laying flat & collectin g rain water. Any suggestions?
Yes, that's my other outdoor table & umbrella being utilized for now.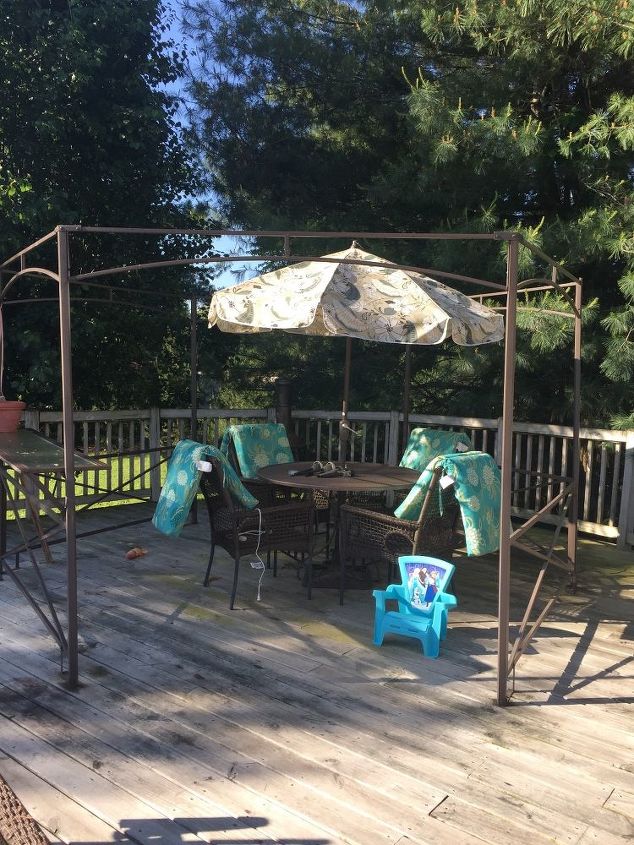 Related Discussions Lyn
on Aug 29, 2018
My gazebo is on my deck. There is a gap between the roof of my house and the roof of the gazebo (about 1 foot). I'd like to put something between them to block the ... See more

Bella's mommy
on Dec 09, 2017
I have about a good 40 feet of three year old rope lights My husband wants to put outdoor bulbs and throw these away but they still work just super dirty and don't ... See more Cherry
on Jun 20, 2018
It has my dad's thumbprint on it and is very special to my son since his grandfather is no longer living. I need a great way to display it for my son.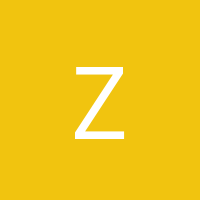 Zacha
on Jul 19, 2017
I have a clawfoot bathtub that doesn't fit in the space I want it to be in without raising it up about 8 inches off the floor. My floor is hard wood so I don't want a... See more

Shannon
on Jun 08, 2019
I want to make my own barrel bathtub to put in my camper. To buy one is extremely expensive. Is there a way to make my own? Kathy Wilson
on Jan 30, 2014
We took the old popcorn ceiling off in our livingroom and thought we could just paint it. We fixed some hairline cracks where the joint in the sheetrock are, primed a... See more

Chantel Tupper
on Jun 16, 2013
I have almost 1/3 of an acre backyard that I will be re-establishing soon, and one of the projects will be a 2-3 ft tall retaining wall that will be approx. 25 feet ... See more