Are these posts too rough for a privacy fence? Answered
I have these weathered cedar posts that were taken down from a farm somewhere. (Pic.1) They have knots and a rough surface.
I've long wanted a privacy fence in front of my clothesline. Ppl driving by have a view right up the hill of my laundry. (Pic.2)
In the aerial Picture 3, The three red lines are how I want to position the trellises.
So here are my questions:
… are the posts too rustic for such an important focal point? Consider that in a few years they will have rosebushes and clematis type vines growing up them.
Given that these are rough cedar posts, I am looking for ideas on what to use as the filler between the posts, that would block the view but still let the breeze through. Would it have to be some kind of rough wood too? Or should I just go w/the basic materials (?????) since it would be so hard to match?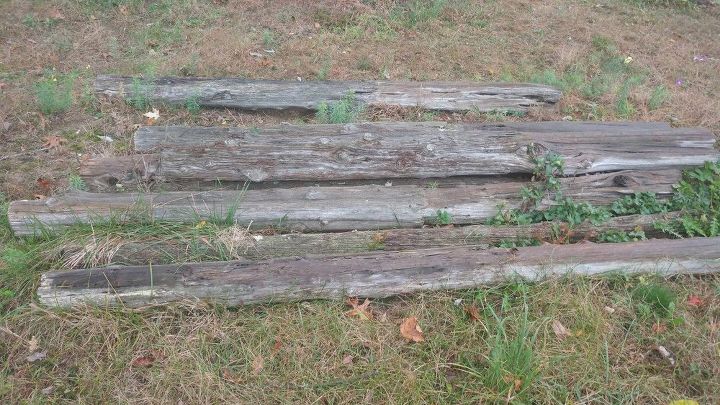 rough posts lying in the grass. If you enlarge te picture, you can see how the posts have knots.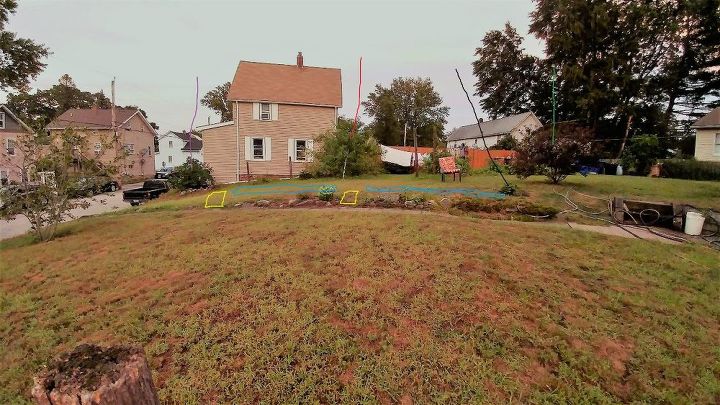 My clothes, the neighbor's house. I want to put the trellises right in front of the hanging laundry.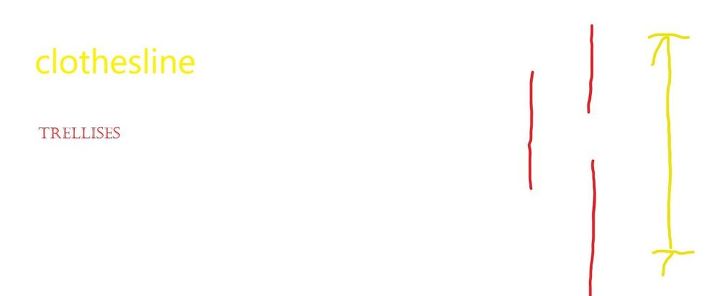 this is how I want to set it up. from above.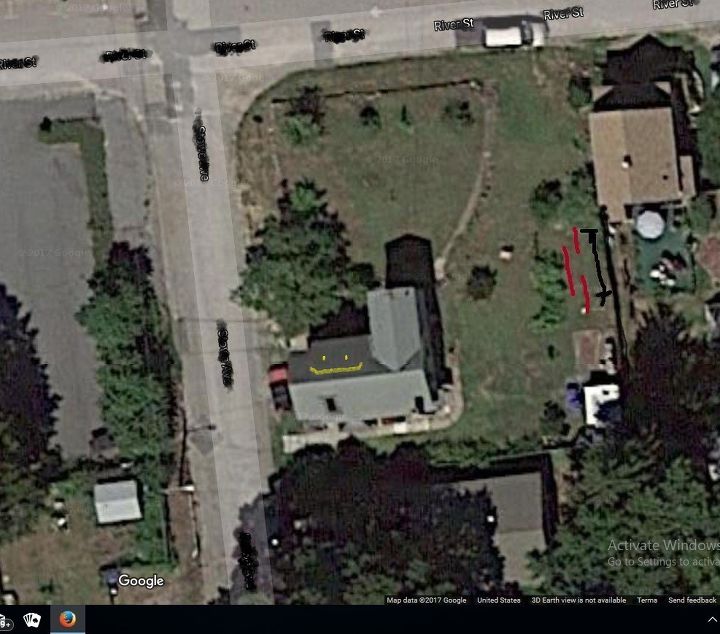 Google aerial. the trellises are red lines. The black lines are the clothesline and then a fence behind that.