Related Discussions Barry Brown
on Mar 02, 2021
I have a 12x16 shed on piling built on a slope that is leaning toward the left rear corner. I want to straighten it up. How?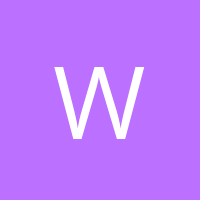 WomanInDepth
on Mar 06, 2019
I read here a while ago about a trellis that blocks the neighborhood's patio. How do I find that blog?
Diane
on Aug 11, 2018
My hubby has a wheel chair. When the family gathers, we need a flat patio, but the back yard has a slight downward grade Rjs27783944
on Jul 04, 2018
Just moved from larger, less expensive place. Dog isn't used to passersby and need something within how guidelines to block some of view and noise on a budget. Samwhoever
on Feb 08, 2018
I have a large garbage can. supplied by the city, that I have to keep alongside the house. Id like an attractive way to hide this can between garbage pickups.

Joyce
on Sep 21, 2015
I bought this huge bird cage to use as an outdoor aviary for my birds but they have their own room and the bird cage has a few holes here and there that needs to be p... See more