What product is out there that when applied will make this water tight Answered
I'm making a DIY fountain from a 3 tier planter. I used silicone to make a water tight seal around the joints where each level secures together. However, it is NOT water tight and looses water.
What product is out there that when applied will make this water tight?
Thanks,
Michelle V
Pekin IL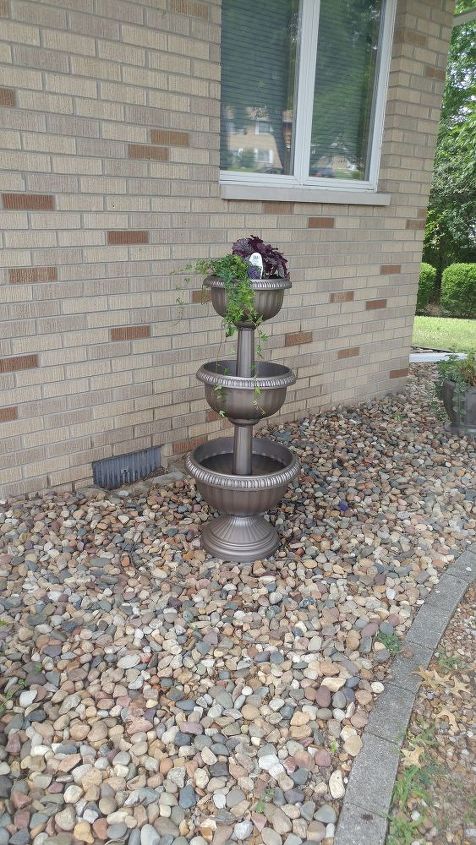 I will have a pump in the bottom and water will recirculate from the middle and lower bowls.