Ideas on how to store small bloats of fabric so I can see what I have?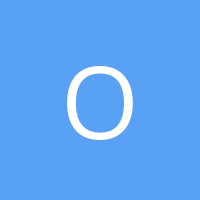 Answered
I want to be able to see the fabric when I open the closet in my craft room. I only have an area about 25"s wide x 64"s high. I don't have much money for a big job.
Related Discussions Smi19247767
on Jun 21, 2018 Dede
on Jan 26, 2018
Can someone tell me how to fold a fitted sheet so that it fits nicely in my linen closet? Pat kirk
on Mar 18, 2020
I need a way to "see" my fabric and not have to dig in tubs? Also how to store antique lace? Thanks a bunch!
Janice Hyatt
on Jul 21, 2017
I am redoing my sewing room and I want my patterns to have some "life" Like standing up in a container. There isn't one on the market that is made for patterns... See more Angela Penick-Brainard
on Nov 17, 2017

Judy Clark
on Sep 11, 2015
I had this red gum ball machine in my storage building and decided to pull it out and use it for something. What am I filling it with? BUTTONS - All white of course!

Marcella Hazelwood
on Mar 11, 2015
I have hundreds of ribbon rolls and need a really good and space saving way to store them. Any suggestions?