Use a window roller shade for a pet gate?? Answered
Has anyone in Hometalkland tried this?? It seems like it would work - the retractable gates they sell are basically sideways window shades, aren't they?
Looking for a new way to corral the dogs in the kitchen when we don't want them out and about (like during meals!), but would like something retractable and easy. I thought about a pocket door, but don't want to hassle with carving out the space, and there's electrical running in that wall, anyway...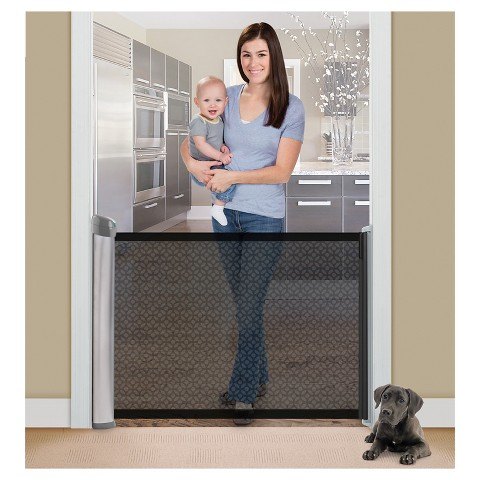 Related Discussions Rhonda
on Jan 06, 2019
I need advice on how to replace a toilet seat, please. What do I need to know when looking for a new one?

Christina Pennywise
on Feb 10, 2017
Hi! we have three rescue cats and I am always buying those large plastic litter containers - seems a waste to throw them out and they just hold clean litter but can't... See more

Beth W
on Jul 19, 2015
Male kitten/cat began "marking" in several places in my home. The worst was on my leather couch!! It is a lighter cordovan color and has now been christened more than... See more Fra16134747
on Feb 05, 2017

Laura Whalen
on Feb 12, 2017
I have 3 dogs. They are house trained but still sleep in their crates. Tried to take them away but my dogs were not happy. i put towels on top of them to semi cov... See more

Jpe6057049
on Oct 03, 2017
My dog of 14 years was dying & we wanted a paw print . all I had available was salt dough .It has cracked , I want to save it.She was more than a just a dog , she was... See more Kathy White
on Sep 16, 2016
I need to put something in the hallway to keep my cats from accessing the living room and kitchen when I am not home. It is only 30" wide but it needs to be taller th... See more