How do I remove without damaging the mantle?



Answered
I love the wood and stone look, but as I am going to be adding on due to me being disabled now, the fireplace, which is inoperable, needs to be removed. What is the best way to go about taking it down without damaging the stone or wood?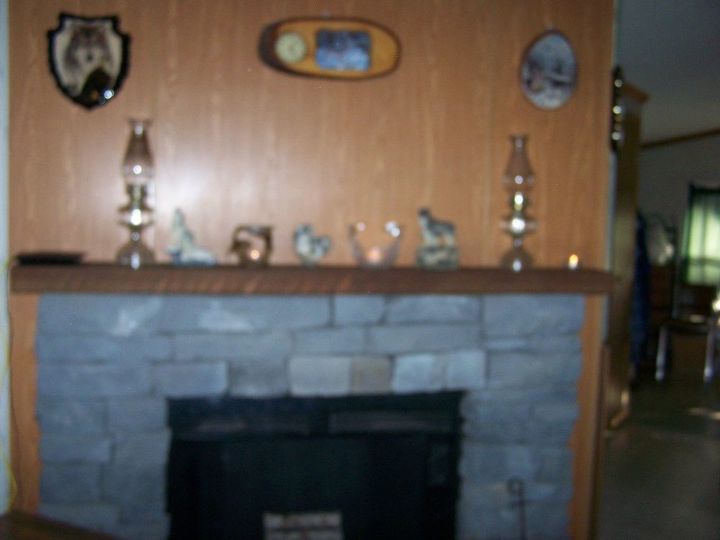 Related Discussions

Cindy Rubin
on Mar 21, 2020
Does anyone know how to paint a brick fireplace? I'm thinking of maybe going with a flat paint or a whitewash to make the room brighter and more modern. But.... how ... See more Cheryl J
on Aug 12, 2020
I purchased a used mantle, the mantle is 6 inches too large for my fireplace. Is it best to remove the six inches from the center of the mantel? Debbie
on Oct 16, 2017
It's huge with quartz rock. I'm so afraid to tear it out, because I don't know what's behind the rock, & what to do after it's gone. The garage is on the other side.... See more

Susan
on Dec 11, 2019
I want to use Citristrip to remove the crackle paint finish on my fireplace mantel and surround. I want to paint it white. It has crevices and detailing see photo). S... See more

Teresa Zander
on Oct 02, 2019
How do I remove the gold trim from a fireplace? Diane
on Feb 06, 2021
I added glitter to mod podge for a project and don't like to look of it. Is there anything that I can use that would remove the "glittered dried on mod podge"? Thanks... See more

Penny Hughes
on May 10, 2014
I have this gas free standing fireplace, I want the wall behind it to have more style, any suggestions would be apprietated. Thank you