How can I protect twine from water?



Answered
Hi Hometalk! I'm planning on making this light fixture for my bathroom. I'm not sure it's a good idea, because I'm worried that the moisture from the shower will ruin it. Anyone have tips or ideas for me? I really want to do it!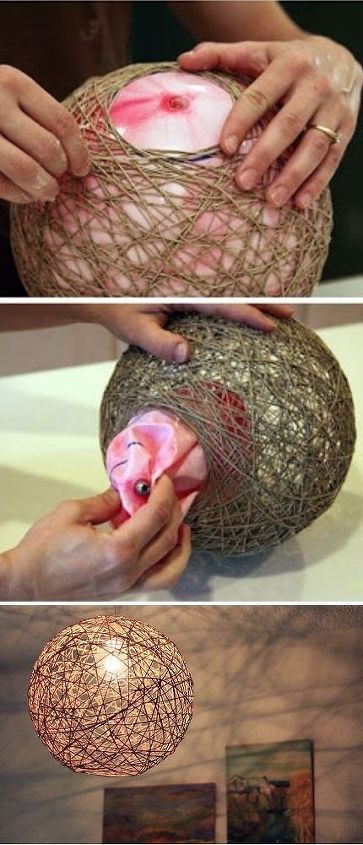 Related Discussions Joyce
on Dec 29, 2019 Susan
on Aug 10, 2019
Is there a product I can paint or cover this acrylic paint to protect it from chipping any further? See photo. Shirley pierce
on Aug 07, 2019
My bird bath is metal and the water is causing it to rust is there something i can spray it to prevent the rusting and needs to be safe for birds and animals

CHAR
on Dec 12, 2017
Does anyone have advice on how to make artificial flower arrangements? It's the stuff the stems are set in that look like fake water

Judy H.
on Jun 14, 2020
I am a mid to intermediate level seamstress. I've had two machines over the past 40 years, a Kenmore, followed by a White sewing machine, both very nice sewing machi... See more

Louise
on Mar 15, 2020
The end of this tube is very hard. I slightly tried to punch the end of a knife into it and also tried a large paper clip but neither budged it. I was a bit timid in ... See more Toni
on Mar 02, 2020
HelloIs there anyway I can stiffen crepe paper leaves?