 Answered
I wanted something different and unique in my basement bathroom. I started saving caps through bars and friends and here are the results! The floor is thin set, caps, grout, and epoxy coating.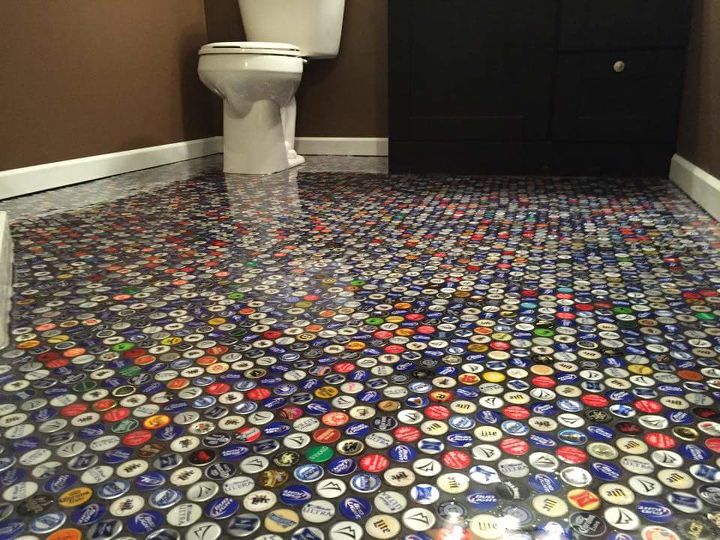 Saved lots and lots of beer caps.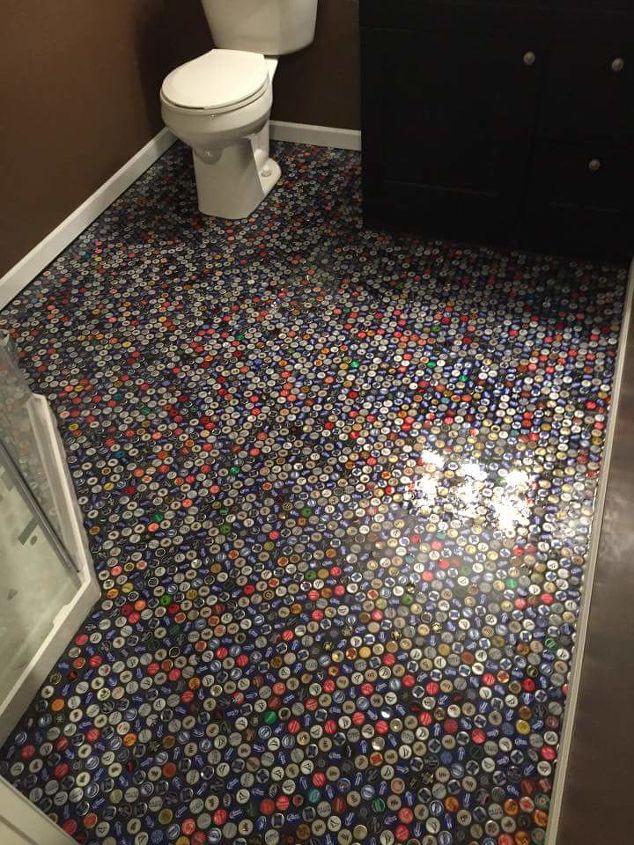 Thin set, caps, grout, and epoxy coating.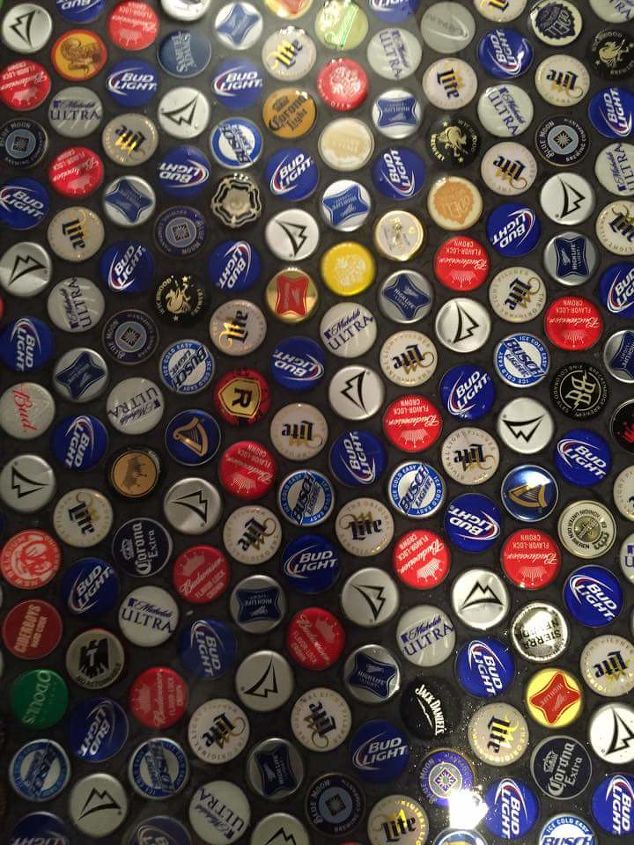 Admired the final project! Pam M
Answered on Jul 15, 2012 Kee
Answered on Apr 27, 2019
I've seen others use those peel and stick vinyl backsplash as a frame. I have some left over peel and stick vinyl tile for my bathroom flooring. I was wondering if ... See more

Toni
Answered on Jul 06, 2017 Stacie
Answered on Jan 11, 2018
Trying to update a builder grade mirror with small stones. Can I hot glue them and will it hold up with the humidity?

TheDIYGirl
Answered on Nov 01, 2021
I need advice from Hometalkers who have framed a bathroom mirror. The only thing I have left to do in both bathrooms is frame the mirrors. The problem is the mounting... See more Hope
Answered on Oct 13, 2022 Deb24189506
Answered on May 06, 2019
Have the old pink 1956 bathroom tiles. Wanted to paint and know the best paint and steps to take?