How do I mount this stained glass panel on the wall?



Answered
I found an abstract sailboat stained glass panel with a zinc leaded edging. I would like to mount this on a light taupe painted wall. How do I go about doing this to support the weight? It is 2'x3'.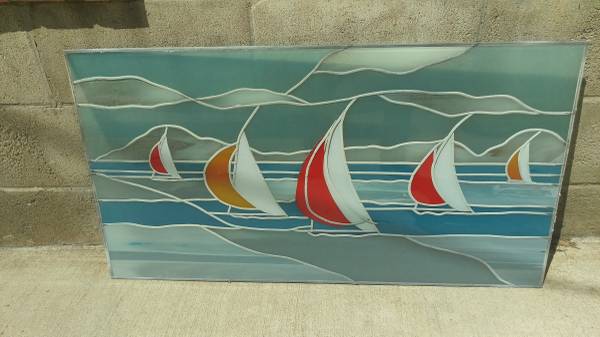 Related Discussions Ber6924745
Answered on Oct 30, 2017
Please advise as I wanted to draw some designs on this large round glass that I had cut for the top of my table. Now I thought to have a picture painted onto it and h... See more
Marcia Doreen Staniszewski
Answered on Sep 08, 2021

Jkr21261285
Answered on Feb 05, 2020
I've read some people's fixes, but then it seems it is followed by a person saying that didn't work for them! What is the answer? I HATE ALL THE RANDOM STRIPS ON MY W... See more
D'Ebony Wilson
Answered on Aug 12, 2019
I want to put up 3d wall panels around the house but I have heard the horror of taking the panels off. I have even heard horror about the panels that claims to come o... See more
Ada St Clair
Answered on Oct 13, 2018
My husband & I bought this 1912 home a little over a year ago and discovered the mortar between the glass blocks are deteriorating and crumbling. What's the best way ... See more
Mark Woolery
Answered on May 24, 2017
I rented a home that has smoke stains in one room. The wall is semi gloss white paint. What would I do to solve this? Dee
Answered on Mar 01, 2018
How do I attach it to a Tiffany lamp base?