How can I decorate this furnace return cover measuring 16 x 20? Answered
Anyone have any spectacular ideas to beautify this hole in the wall? Lol. Just thought someone might have a great DIY for it. New ones run around $30, decorative ones around $80.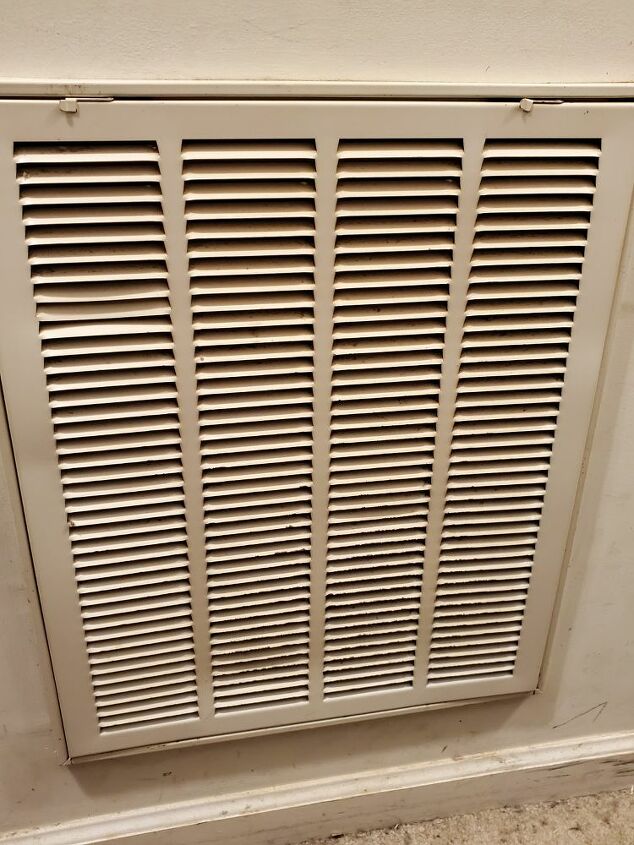 It's dirty, bent and rusty.