Hanging pictures on a stucco wall Answered
I want to put some artwork up on the stucco walls on my porch without drilling holes. (it's a rental) I've tried heavy duty velcro, and several command products to no avail. We live in Florida and the humidity eventually makes them fall. Any other ideas?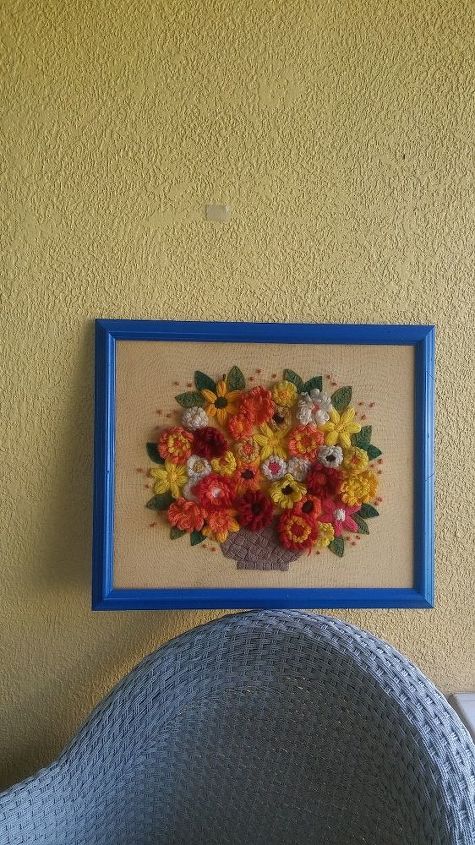 Related Discussions

Serenia Cruz
Answered on Jan 02, 2020
My living room walls are stucco and for the life of me I can't figure out how to hang up my pictures! I've tried command strips, nails and screws! It's been about 2 m... See more Stephanie
Answered on Sep 12, 2021
I need to fill in nail holes in my wall where pictures were hanging. The wall is beige and I do not have or know the color of paint. Shelly
Answered on Jan 07, 2023
Any idea how I can get high up on the wall when its my stairway?

To Work With My Hands
Answered on Jun 05, 2023
Occasionally I've had the problem of photos sticking to the glass inside frames. First, I'm not sure what's even causing it. I don't use any moisture when dusting the... See more

Kristy Williams Tillman
Answered on Dec 05, 2022
I have a hidden door though it doesn't look so hidden at the moment and I like the appeal of a hidden door. We do need to use the door, but not often. This is in a b... See more

Diamondvalleygirl
Answered on Dec 05, 2022
We live in a mobile and have an add-on room where a covered patio used to be. Now it's part of our living space and we would like to cover or camouflage the exposed a... See more Linda Valentine
Answered on Feb 19, 2023
First one fell off in the bathroom - okay, maybe moisture. In the kitchen - fridge, inside cabinets and on tile walls. All fall off. Everyone else seems to love t... See more