Review: Chalkboard Paint Vs Chalkboard Tape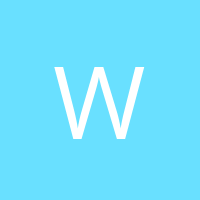 Answered
I love chalkboard everything! Who doesn't? Chalkboard is trending right now because its fun, vintage, and really handy when it comes to organizing and labeling.
So I decided to test out which product would make the most sense for me to use to label my jars.
The battle was on.....
Chalkboard paint VS Chalkboard tape!!!!Here are my thoughts:
The Paint (Rustoleum Chalkboard Spray Paint):
Pros:Easy to use
Permanent
As long as you section off your design with painter's tape, you have the freedom to make whatever size "chalkboard" that you'd like
Cons:Need to do a few coats (I did 3) so you need to commit both time & space
Requires mess control (as spray paint does)
On my jar, it bled through the tape that I used to seal it off, and then it was stuck that way, no redoes
Sometimes the chalk can scratch through the paint and make a visible dent in the "chalkboard"
The Tape (Scotch Chalkboard Tape):
Pros:If you make a mistake, or want to change the shape, you can peel it off and re-do
Easy to cut out shapes that you'd like.
Comes out very clean cut, the shape you cut out is exactly what you get
Cons:Narrow strips, limits the size that you can achieve
Conclusion:In this case, I choose the tape as the winner. It was a slim win because both products had their ups and downs.If I wanted to make a bigger design, I would have been frustrated with the tape. But, because I was going for a very clean-cut look, the tape was perfect for my needs.
What do you like to turn into chalkboard? And what is your go-to product???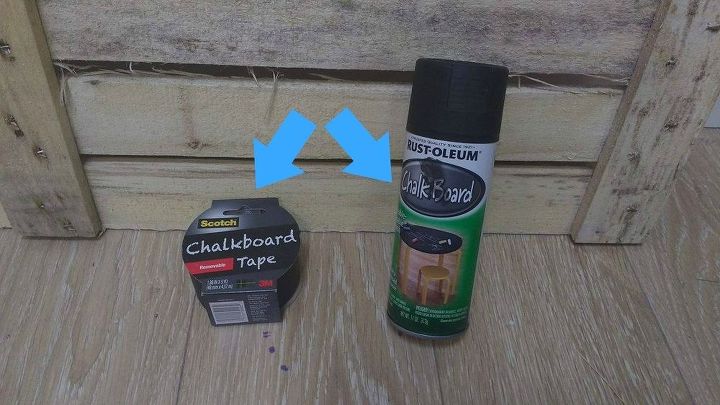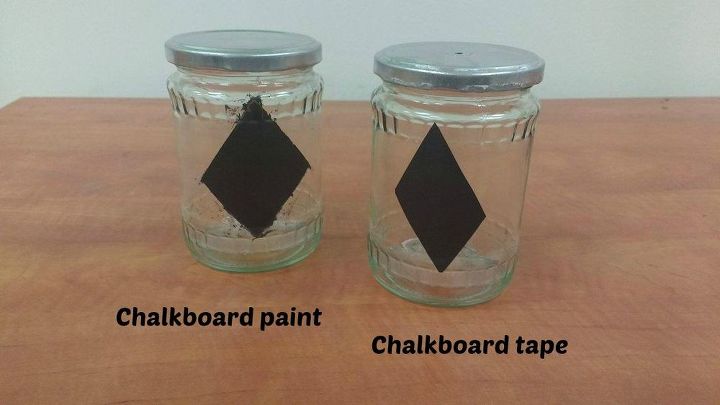 Related Discussions Kay
on Oct 06, 2016
I have an antique headboard and footboard along with the iron one-piece frame that goes with it. My problem is that when you attach the frame to the head and footboa... See more

Sherry
on Oct 13, 2018
Hi, I have a challenge if anyone is up to helping me with ideas. I sleep in a hospital bed and everyone knows how ugly they are. The head and footboard are metal to... See more
Lynda Wallis
on Feb 07, 2019
The natural colored wooden beadboard ceiling has never been painted. Any tricks or suggestions how to paint the ceiling white without doing it by hand, with a brush t... See more
Kristy Rose
on Oct 11, 2017
Hi, I would like to paint this plastic headboard but I don't know what kind of paint I should use. Also If anyone has any great ideas about what color or how to decor... See more Paulette
on Jan 16, 2018
I have a glossy metal headboard someone gave me and I would like to paint it. However, I'm not sure if I just prime before painting or do something else.