Review: Chalkboard Paint Vs Chalkboard Tape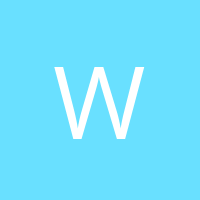 Answered
I love chalkboard everything! Who doesn't? Chalkboard is trending right now because its fun, vintage, and really handy when it comes to organizing and labeling.
So I decided to test out which product would make the most sense for me to use to label my jars.
The battle was on.....
Chalkboard paint VS Chalkboard tape!!!!Here are my thoughts:
The Paint (Rustoleum Chalkboard Spray Paint):
Pros:Easy to use
Permanent
As long as you section off your design with painter's tape, you have the freedom to make whatever size "chalkboard" that you'd like
Cons:Need to do a few coats (I did 3) so you need to commit both time & space
Requires mess control (as spray paint does)
On my jar, it bled through the tape that I used to seal it off, and then it was stuck that way, no redoes
Sometimes the chalk can scratch through the paint and make a visible dent in the "chalkboard"
The Tape (Scotch Chalkboard Tape):
Pros:If you make a mistake, or want to change the shape, you can peel it off and re-do
Easy to cut out shapes that you'd like.
Comes out very clean cut, the shape you cut out is exactly what you get
Cons:Narrow strips, limits the size that you can achieve
Conclusion:In this case, I choose the tape as the winner. It was a slim win because both products had their ups and downs.If I wanted to make a bigger design, I would have been frustrated with the tape. But, because I was going for a very clean-cut look, the tape was perfect for my needs.
What do you like to turn into chalkboard? And what is your go-to product???