Air Plant DIY Holders



Answered
It was about two years ago, when I got introduced to th uniqueness of air plant.
I became very obsessed doing a lot of research, and trying to create unique air plant stands.
Finally I found the perfect 👌🏾 materials to create my own holders, that were unique but could be created with materials I had at home.
If you are unfamiliar with air plants, they are a desert like plant. They don't need any soil to sustain life.
There are many holders and stands for sale at flower shop, which are highly overpriced.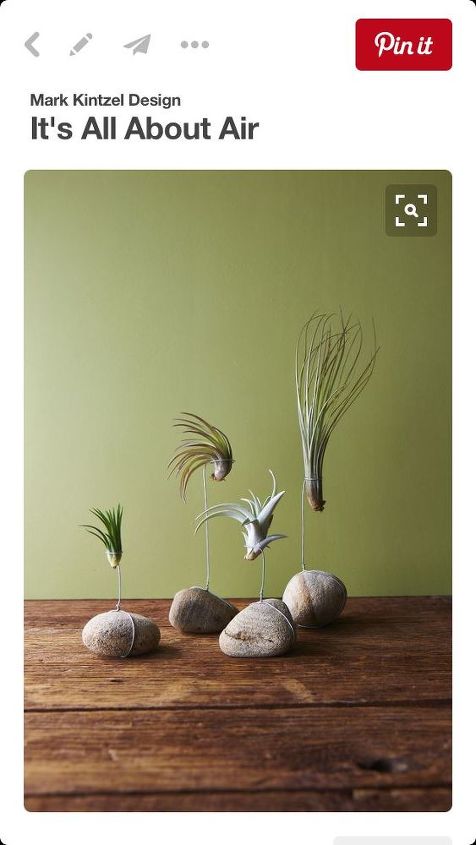 These easy to make holders were for sale at my local flower shop, for $35 each.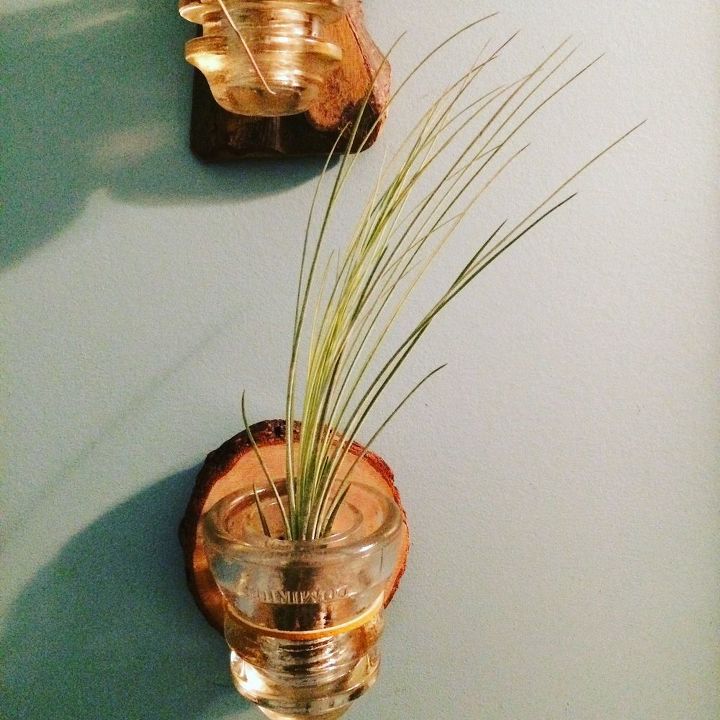 I created my own, out of wood cookies, old telephone top insolators and a strip of leathe. I drilled two holes in the wood, and attached the insolator to the wood with the leather.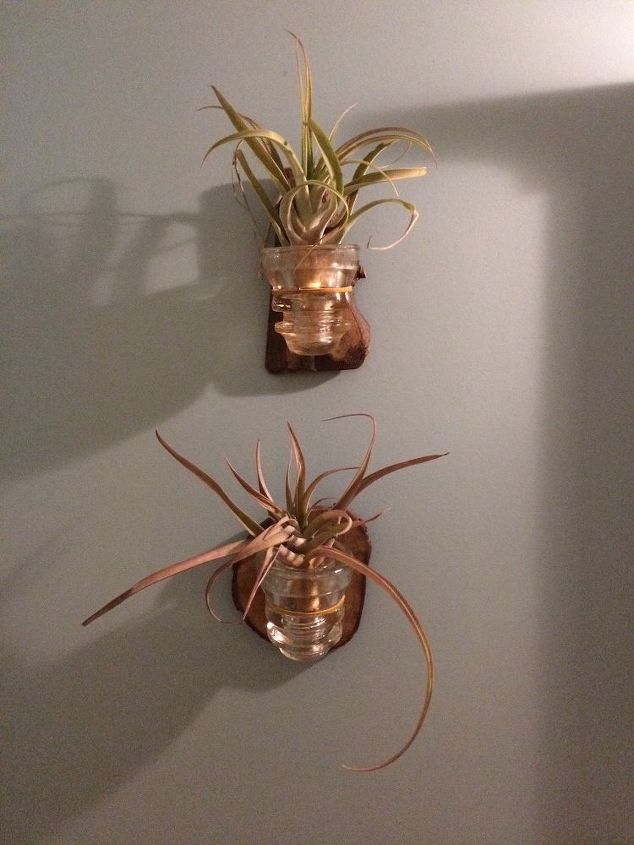 I always like to create groups of odd numbers, when creating any type of art! It catches the eye more.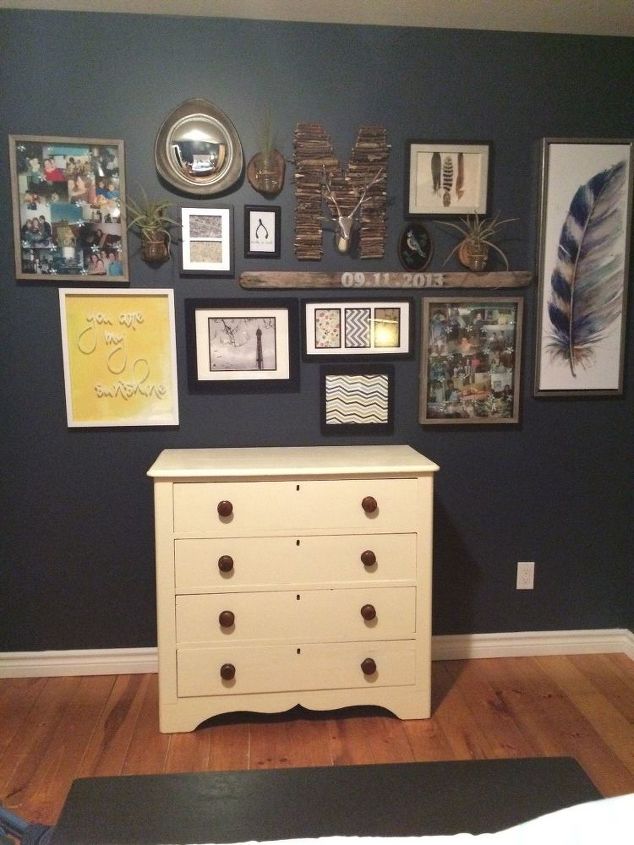 At first I had my air plants displayed in our bathroom. After our bedroom renovation, I added the plants to our gallery wall! I really feel that the plants add a lot of warmth to our bedroom.
Care for for air plants is very simple! Simply soaking in a large bowl of wate, once a week and hanging to dry is all they need!