Crafternoons: Repurpose Milk/Water Bottles- Thoughts?



Answered
We have made Easter Basket Bunnies out of Milk and Water bottles. You cut off the top and draw a face on them, cut out more for ears. Punch holes all around and thread yarn through the holes. Make a pom pom to top it off. Full instructions will be on a regular post. Thanks for looking Joanne and Marilyn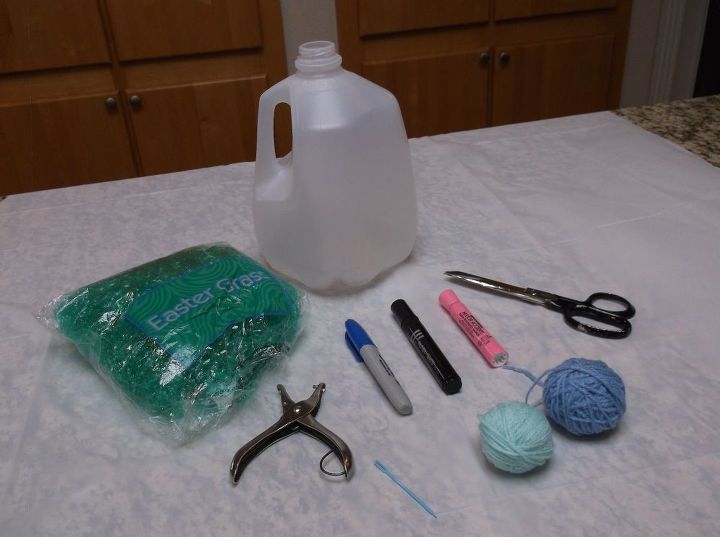 Materials needed: Bottle, scissors, marking pens, yard, needle, hole punch, grass.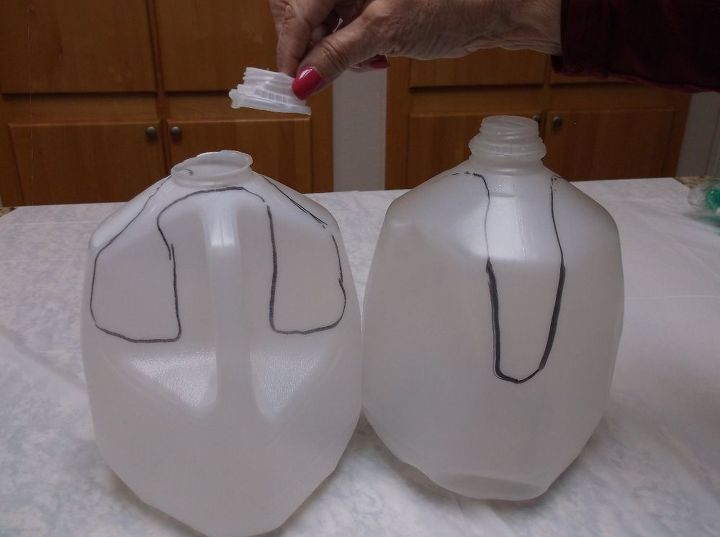 Cut off the top and draw the shape that you will cut. This is the back on the left and front on the right.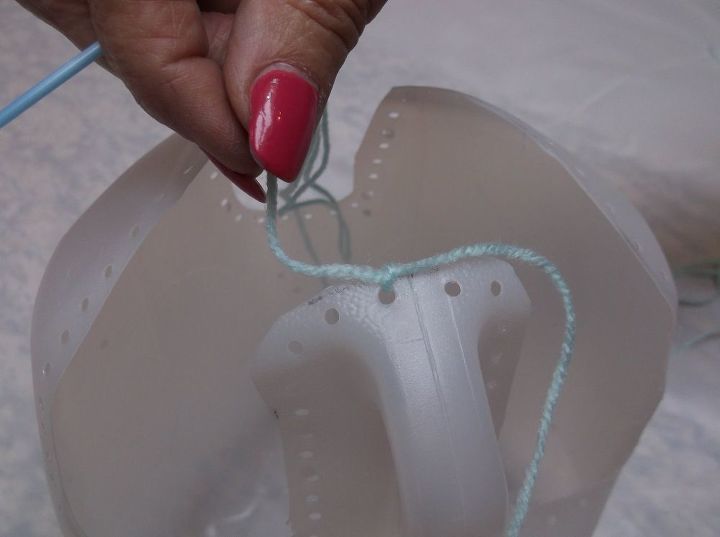 Punch holes all around the cut out area. Pull out about 2 and half yards of yarn and start weaving through the holes. Start at the handle. Make a knot and leave about 4 to 5 inches for a tail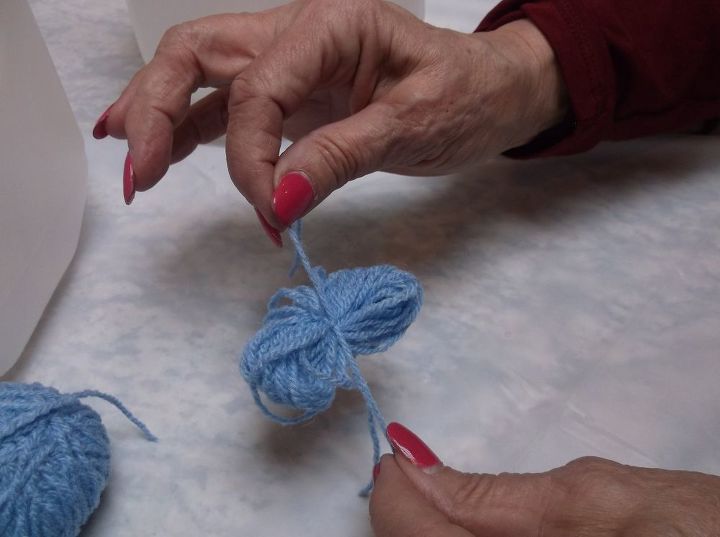 when weaving is done tie off another knot at the end. Then make your pom pom. Depending on how thick you want it, you can wrap the yarn round 4 fingers 20 to 30 times. then tie it off and cut the loops. then put the two ends into the two holes on the top of the handle.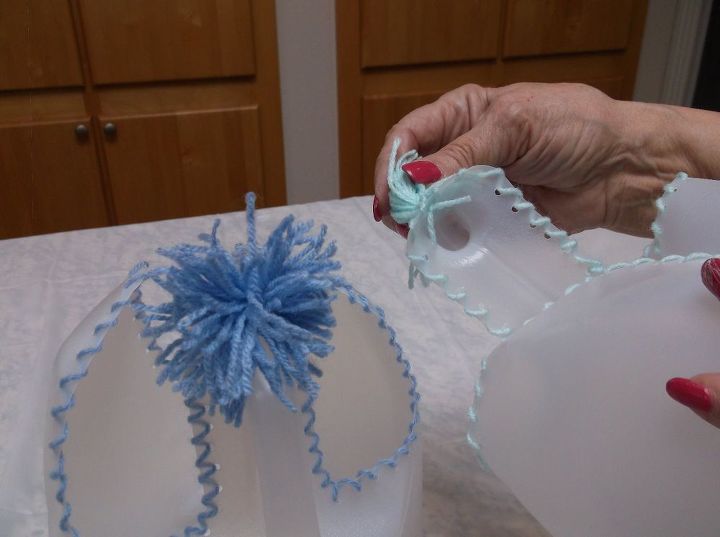 this shows one with the pom pom and the other how the pom pom was attached.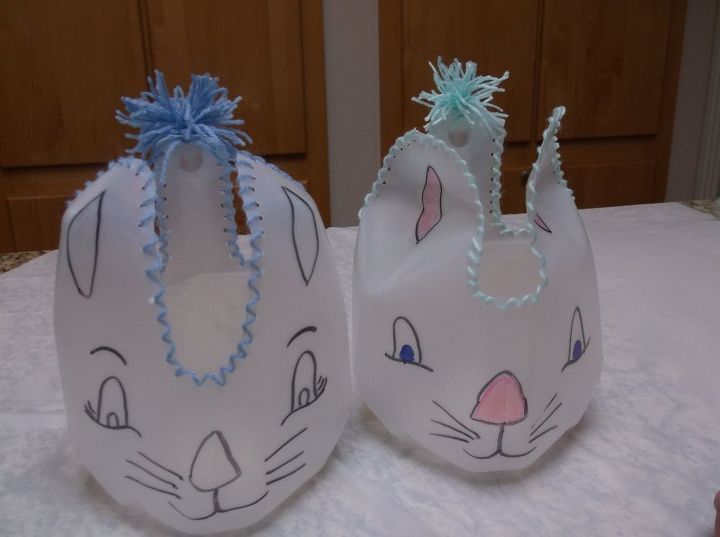 Now you draw a face. the blue on is just a drawing and the green one has been colored in the ears have been bent forward. Now you can put grass in the bunnies and candy or for a basket or a plant if you want a table center piece.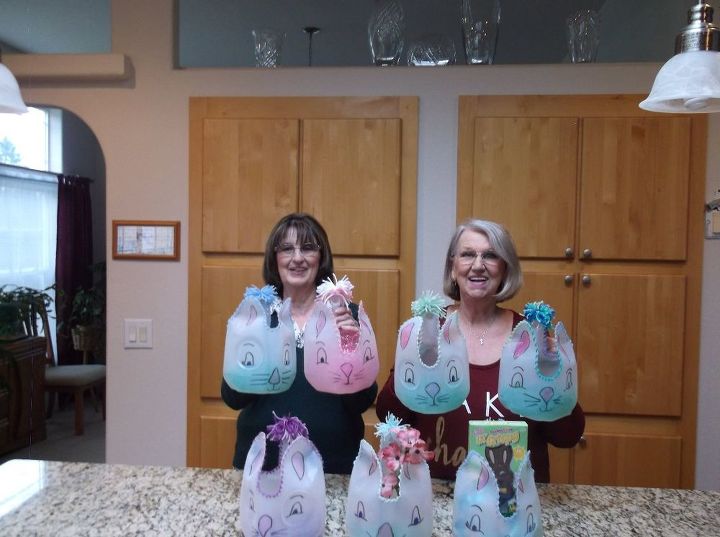 Thanks for looking and hope you like them. These are easy to make and take about 45 min for each one. Cost is minimal. We had all the supplies on hand
Joanne and Marilyn