Who encourages me? Who is my biggest supporter? Answered
My husband hands down is my #1 fan, supporter, encourager! (Yes, I know that isn't an actual word but work with me!) I have found this hobby late in life and I am lost with most things but he encourages me to try things, to step out of my box and create beautiful things. Even if they don't sell he still supports my decision to try something else. It's cold here in IL in the winter and we can't do normal DIY things like sanding outside so one morning he took a dresser down in the basement and sanded the parts that needed sanding for me! He made a mess, but he cleaned it up but he knew I needed to create something so he went out of his way to make my dreams a reality. He is my builder, my detail and idea bounceroffer (yes, I know another not an actual word!) but without him I wouldn't have been able to pursue my hobby and for that I am forever grateful

.
So who/what encourages YOU!?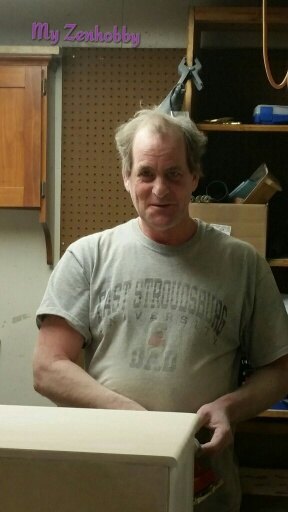 Related Discussions

Fusion Mineral Paint
on Feb 28, 2017
Hi everyone - Jennylyn here from the Fusion™ Mineral Paint team! We create easy to use furniture paint and decorative accessories for you to paint it beautiful for... See more

Sunny C
on Sep 09, 2017
PLEASE PRAY for Everyone in the State of Florida. I have two block/brick homes, and many trees. I was born in FL & this Hurricane is going to destroy & will level hom... See more

Jewellmartin
on Jun 21, 2017
If you could have one flowering bush or plant, outside or as a houseplant, what would it be?

Hillela G.
on Jan 30, 2017
I LOVE these little life savers. I'm a renter so I always have to find that balance between making my space mine and making my landlady angry.That's why I'm crazy abo... See more

Hillela G.
on Jan 16, 2017
My coworker generously gifted me these glasses. She brought them in one-by-one to the office. I'd like to bring them home all at once ( I take the bus).Any ideas how ... See more

Dolly of Hibiscus House
on Mar 11, 2017
My question as I watched these grandparents was always, "Why are you sweeping your yards, and why is there no grass around your house?" We have grass around ours.

Hillela G.
on Mar 15, 2017
I looove using dryer to sheets to make my cloths smell great, and I know that they have a bunch of other surprising, helpful uses as well. What are some unexpected wa... See more