Cleaning TIPS Challenge!!! Answered
We challenge you to share your favorite Cleaning Tips with the Hometalk Community for the chance to win a a fun prize!!
(Start a discussion with your entry- http://www.hometalk.com/topics#ask_question)
*multiple entries permissible- share as many tips as you can, we need all the help we can get! (Each tip should be a separate discussion)
Here's how it works:
Start a discussion to share your Cleaning Tip
Entries must be submitted by Thursday, January 19th
Email a link to your discussion to Hillela@Hometalk.com and our team will choose the winner of a fun prize!




(remember to start a discussions with your entry, tips in the comments won't be entered in the contest)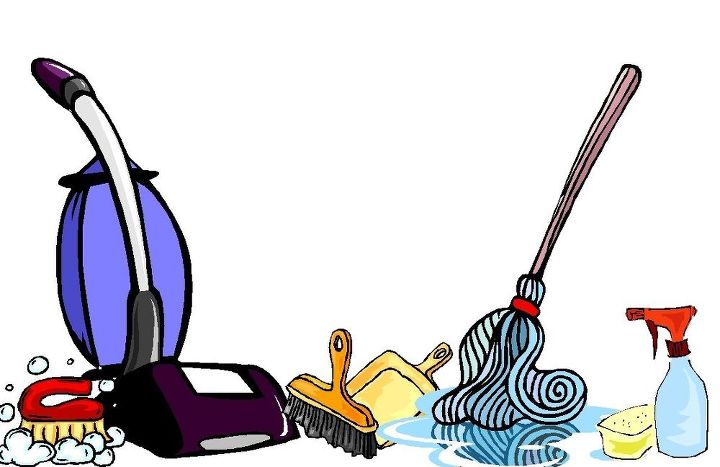 Margaret Powell
Answered on Jan 26, 2017
To help clean your hands after gardening even though you wear gloves. Dirt has a way of getting on your hands and drying them out even though you wear gloves. So be... See more

Hillela G.
Answered on Apr 13, 2023
I LOVE these little life savers. I'm a renter so I always have to find that balance between making my space mine and making my landlady angry.That's why I'm crazy abo... See more

Hibiscus House
Answered on Aug 10, 2023
My question as I watched these grandparents was always, "Why are you sweeping your yards, and why is there no grass around your house?" We have grass around ours.

Hillela G.
Answered on Mar 30, 2017
I looove using dryer to sheets to make my cloths smell great, and I know that they have a bunch of other surprising, helpful uses as well. What are some unexpected wa... See more

Lou
Answered on Aug 10, 2023
A TV stand is not available in the style of our end tables. It has been recommended to us that we look for a TV stand that is in contrast to the two tables (photos p... See more

Hillela G.
Answered on Aug 16, 2023
I'm getting a drill for as a birthday present I'm really excited, but I'm also concerned. I have a bit of a fear of power tools.What are your best safety tips for han... See more

Hillela G.
Answered on Feb 07, 2017
I love chalkboard everything! Who doesn't? Chalkboard is trending right now because its fun, vintage, and really handy when it comes to organizing and labeling.So I d... See more