Will this do for now? Mother's day Answered
I was asked the last min about baskets. I am in a lot of pain. The option of shopping is out of the question. i made the frames today and those will be added. The mugs along with a lunch tote in one. And a bath towels and other items. I know they want the body wash. I can't get it. I have a huge shipment arriving today.
Air fresheners curtains, and things of that nature. What do you think?
I need to go out to get that and the pain won't allow it.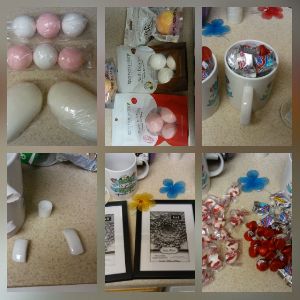 I have a lot more to add.