How can I organize a zillion garden shoes in a small hallway? Answered
My very well used back hall consists of a 6X5 space, and 4 doors including one leading to the guest/ garden bathroom. The problem is that there are usually a minumum of 5 pairs of dirty garden shoes filling the space, blocking the doors, or at best, kicked into the corner. There isn't even room for a basket on the floor. The only space for wall storage is one 16" wall, with only 6"available depth. I have not found anything commercially that fits this uber compact space. The idea of dirty shoes hanging on hooks on the wall would not be much of an improvement. Short of building 10 little shelves for single shoes, what are my options?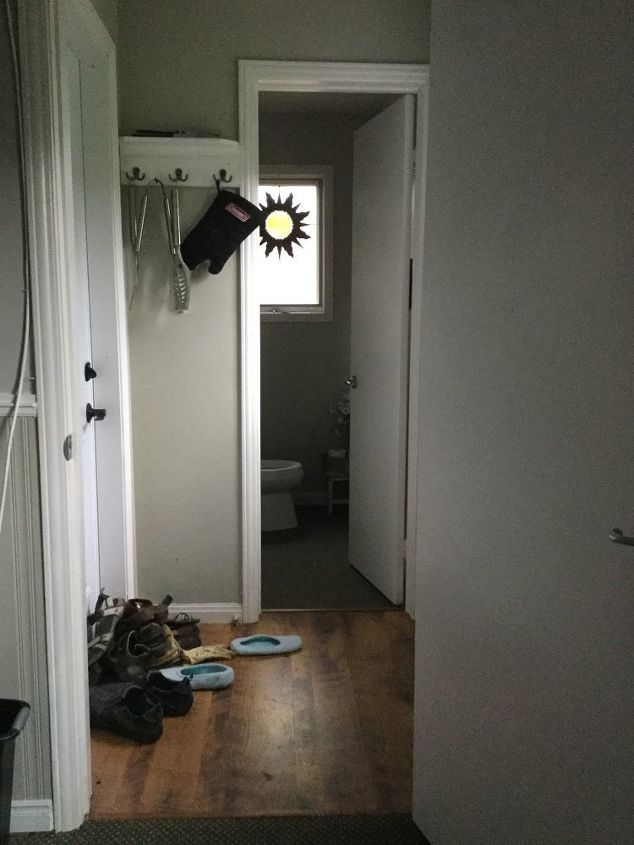 Related Discussions Smi19247767
on Jun 21, 2018 Dede
on Jan 26, 2018
Can someone tell me how to fold a fitted sheet so that it fits nicely in my linen closet?

Bertha
on Dec 08, 2018 Dbe31688535
on Feb 11, 2019 M.k33926318
on Aug 22, 2018 Mona
on Jun 03, 2021
I am a cleanliness freak! We have a no-shoes in home policy and all of our family can very well handle that.. except that our new home has zero entryway space. The fr... See more

Kim Koster Hruba
on May 30, 2015
We're a family of 5 kids and 2 adults and we use the front door as our main entrance. The challenge is that it's a split level entryway and the space is small with no... See more