Storage solutions for a split level entryway



Answered
We're a family of 5 kids and 2 adults and we use the front door as our main entrance. The challenge is that it's a split level entryway and the space is small with no possibility to cut into the walls for storage space. We're looking for ideas to create some storage solutions for shoes, coats, hats, mittens etc. We just painted the walls and are currently replacing the living room carpet with laminate flooring. These photos show the entryway completely empty with all of our former storage solutions removed. Previously we had a board with hooks on the right wall behind the door (when the door is open) and a row of short hooks on the half wall below the railing for kids. We had a simple white wire shoe rack from Target behind the door otherwise kids would put their shoes on mats on the floor under their coats. The railing became the go-to spot for chuffing hats, mittens, tools, and other stuff. The result was a very cluttered entryway with LOTS of shoes and coats. HELP! We've been discussing removing the railing, too. Thanks for your ideas!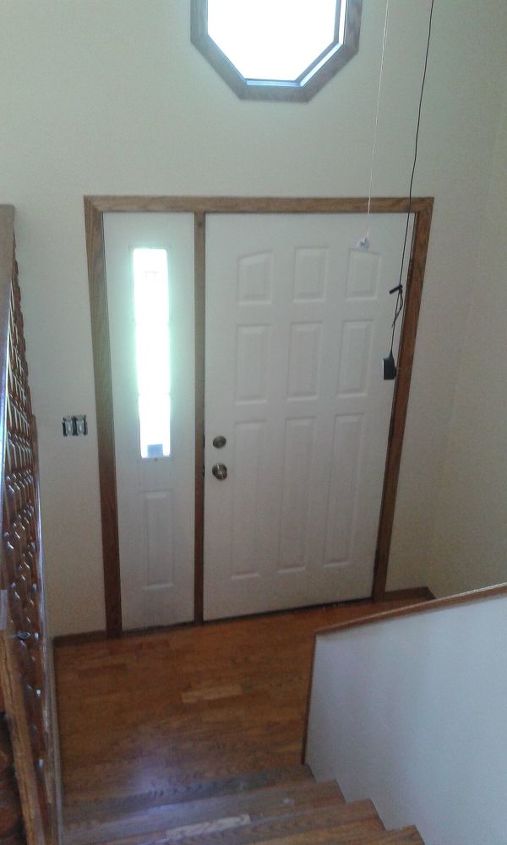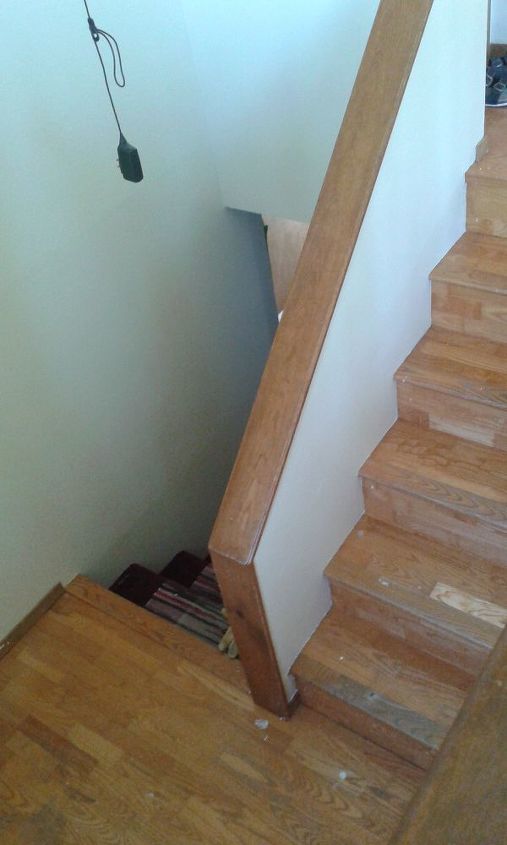 Related Discussions Smi19247767
on Jun 21, 2018 Dede
on Jan 26, 2018
Can someone tell me how to fold a fitted sheet so that it fits nicely in my linen closet?

Tracy
on Oct 14, 2014
This is in the entryway to our house and I loved it at first. Now, it has become a complete shoe rack, diaper dispensary, piggy bank, jewelry box, and playground for ... See more

Linda Bryant
on Jul 17, 2016
We have a tiny rental house that is under renovation and we have an electrical box to the left of the front door...we are looking for coat, shoe, & key storage and a ... See more

Nancy Kellam
on Sep 06, 2016
The rack is 3 levels of metal tubes off set. The back higher than front. Any Ideas? MR
on Mar 01, 2015
I have resin garden angels that have naturally faded and chipped over time. I have had no luck locating the materials to possibly refinish them back to the original c... See more