Any ideas on a quick fix cracked tiles in kitchen floor? Answered
We have just had all of our carpet ripped up and replaced with wood laminate so we are not able to afford a new kitchen floor at the
moment. And two weeks before Christmas i don't know what to do with this! I have covered it with a kitchen rug due to having small ones however we continue to hear it crack and break. This is not something I know about. Any suggestions that are simple I would love to heat.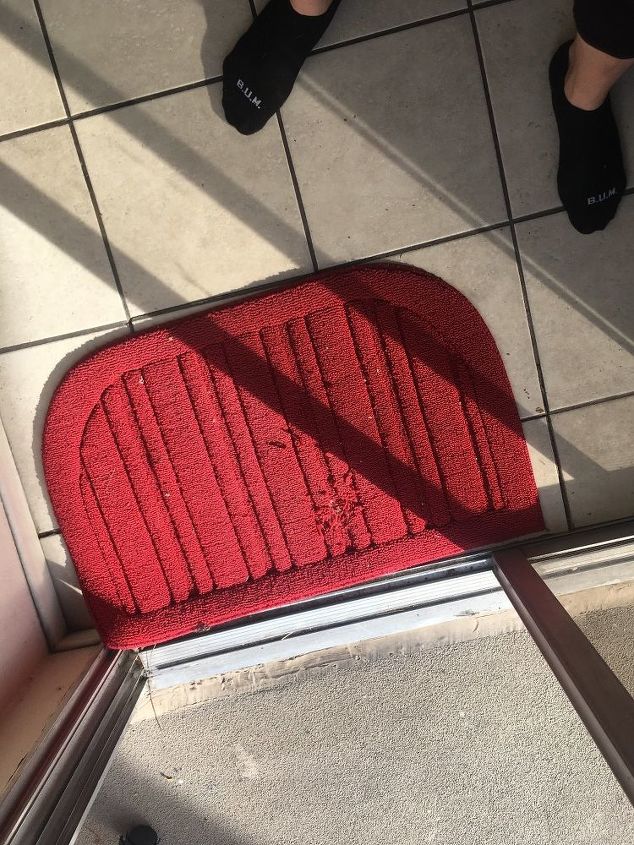 Covered with a kitchen rug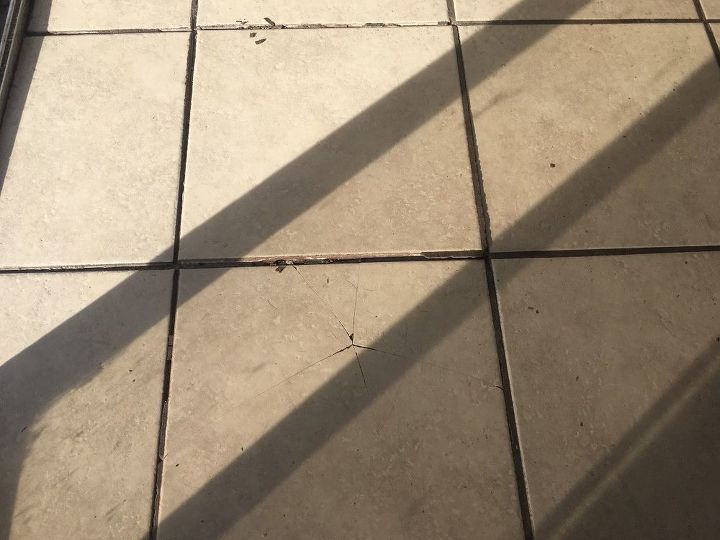 Hard to take a pic of this but you can see how the tile directly above the cracked tile is actually coming off on two sides. Need a quick fix that I can do myself since my husband isn't exactly a diy type when it comes to home repairs.