How do I handle spots on my rose bushes and my Carolina Jasmine? Answered
Every year my red rose bush comes up with beautiful leaves. Then it starts, three leaves, then six and so forth until the whole bush has brown spots. Now, my pink rose bush is doing the same and so is my Carolina Jasmine. What is it and what do I need to do please?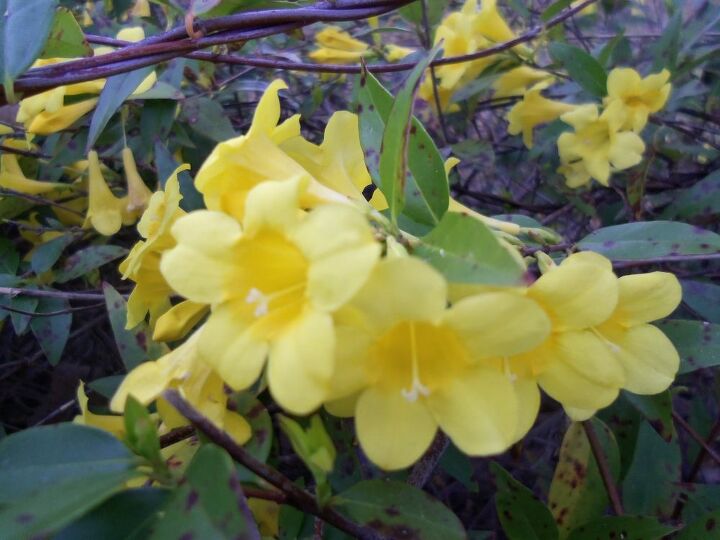 My Carolina Jasmine with spotted leaves.