I need help identifying what's growing here please? Answered
This is a small garden at my daughters house (just finished closing and moved in a week ago). I have no idea what any of this is; although I think some plants are invasive. Any help will be greatly appreciat, Thank you!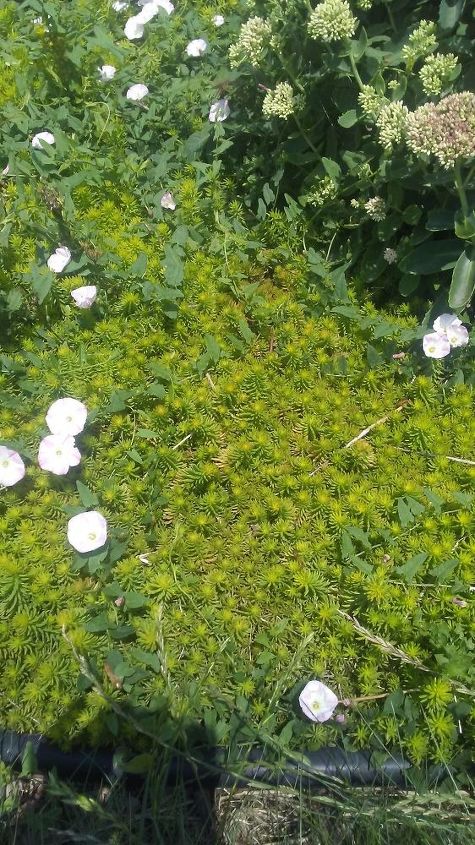 These look like little pine trees spreading almost to the center of the bed.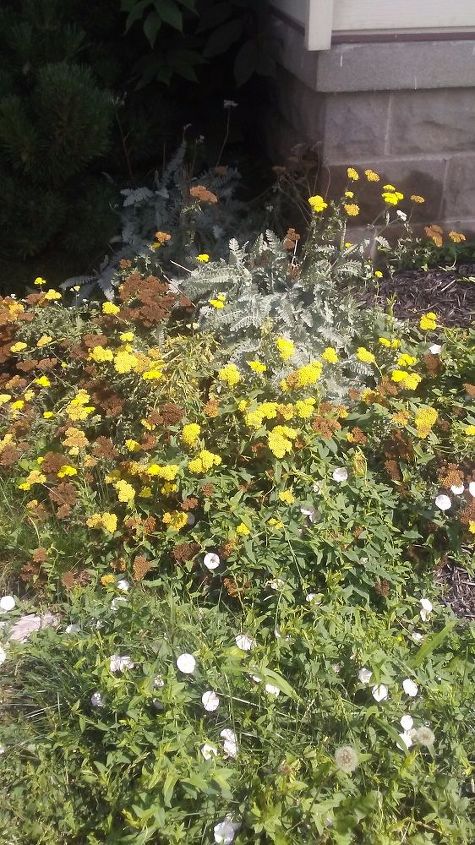 Some kind of bush and vine filled flowers.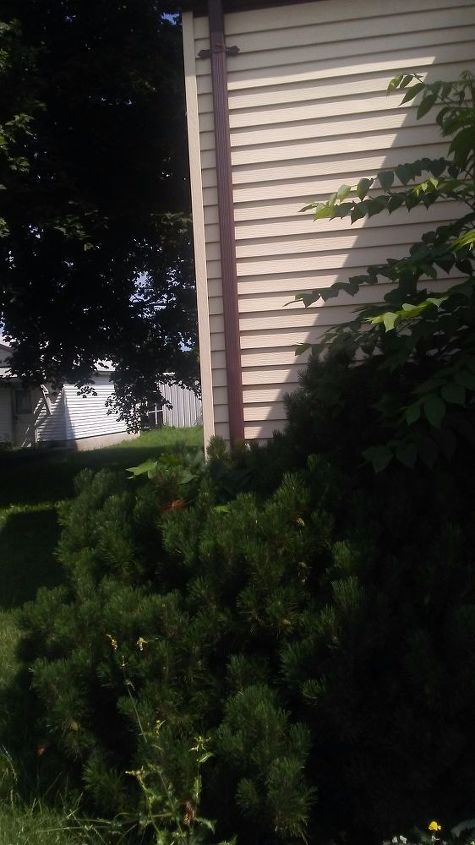 No idea what happened to the pine tree but I think next to it might be an over grown weed