Answered
I have three orchids and they are all dying. The blooms are falling off of one and the bottom leaves have turned yellow. The other has it's main stem turning yellow so I am afraid the shoot from it will die before it blooms. Help!! Any suggestions to what I am going wrong, I water them once a week with three ice cubes, saw that on tv once.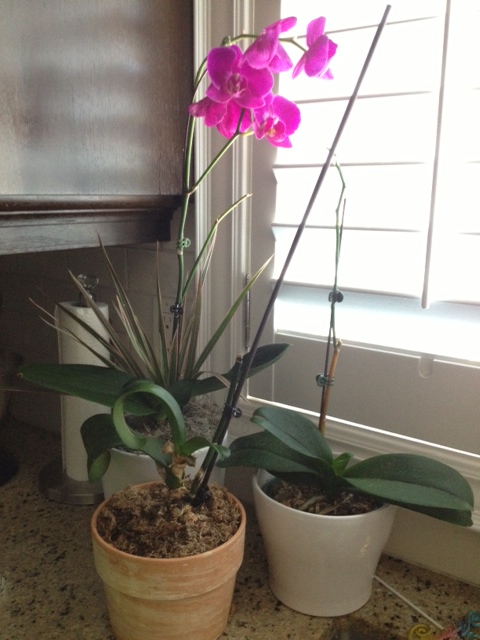 Related Discussions

Abby
on Nov 29, 2021
How to grow ginger in water?

Dee W
on Jul 07, 2013
When I came back from vacation on the first, I noticed some yellowing leaves on the bottoms of my tomato plants. It has gotten progressively worse with whole branches... See more Esther Peiffer
on May 10, 2018

Jeanie Tymchak
on Mar 20, 2017
I started these seedlings by placing apple seeds in a damp paper towel in a plastic bag in the refrigerator. After a few months, they were sprouted so I planted them ... See more Christy
on Jun 28, 2020
Any clues as to how save my bee balm it's dying. I've sprayed with seven 2 days ago and I don't know if that's what made it worse or what.?

Helene Delgado
on Jun 21, 2018
I bought 2 lavender plants and planted them in a plant container. I read that lavender plants need to be in full sun and they do better with less water. So I watered ... See more
Melissa George
on Dec 07, 2020
Over the summer my gardenia was outside and doing great..I brought it inside and it's not doing so well. I'm in NJ ..I thought I over watered first because leaves wer... See more