Tomato Plant leaves turning yellow



Answered
I have a herb container which has a tomato plant in the middle and the leaves are looking a little sick . They are turning yellow , There is fruit on it but its just looks bad. Any suggestions why?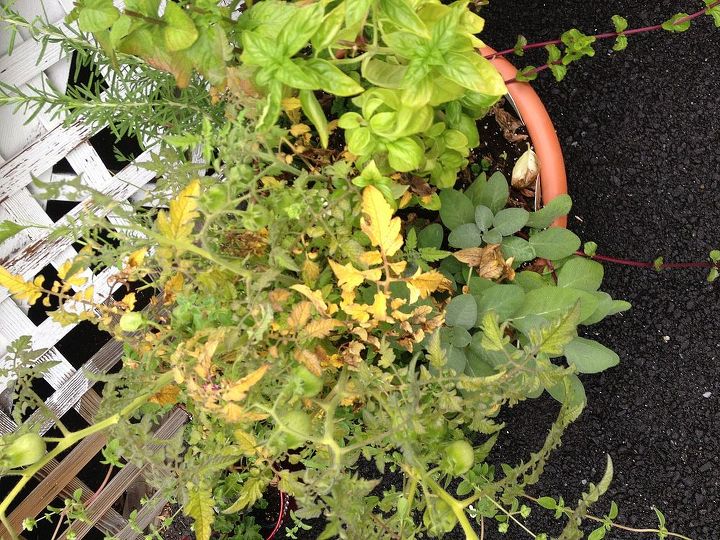 Related Discussions

Abby
on Nov 29, 2021
How to grow ginger in water? Jup5747319
on Apr 22, 2017 Jean L
on Dec 10, 2011

John Barrett
on Jul 29, 2017

Catherine J. Gutjahr
on Mar 10, 2019 Mahmut
on Jun 19, 2018
We had a lot of rain lately,is it an early blight?how to solve it? Cathy A Castagna
on Oct 13, 2019
Planted 3bmontgs ago, healthy soil, morning sunlight, weekly water....how do I solve this before it dies?