What is causing my boxwoods to look like this? Answered
This might be the most ridiculous question ever asked on Hometalk. My formerly black thumb is now more of a yellowish-brown color, meaning that I'm slowly learning about plants and not killing every one I get my hands on. We have a row of 3 boxwoods that were planted about 4 years ago. This spring they've had a ton of new growth but we've gotten tons of rain. Everytime it rains, they look like the pictures below. My question is why?? Do we need to cut them back or is something else going on that we need to be more concerned with? I am worried that their shape will be permanently affected if it hasn't already been. Any help you can provide would be fantastic... thanks!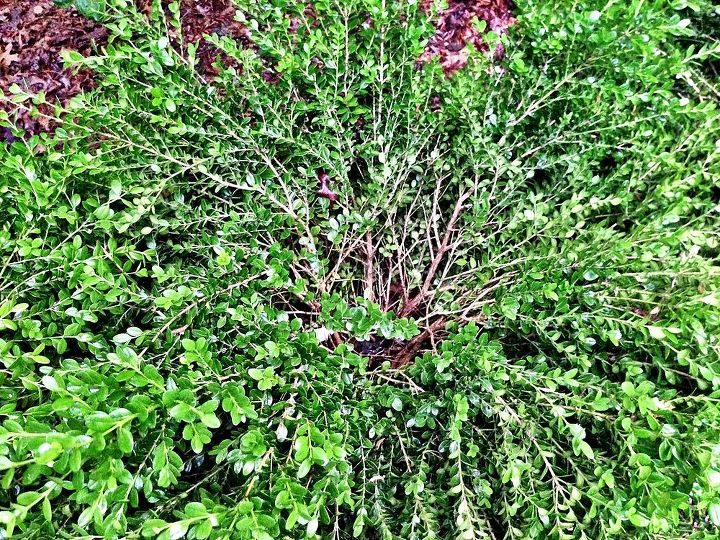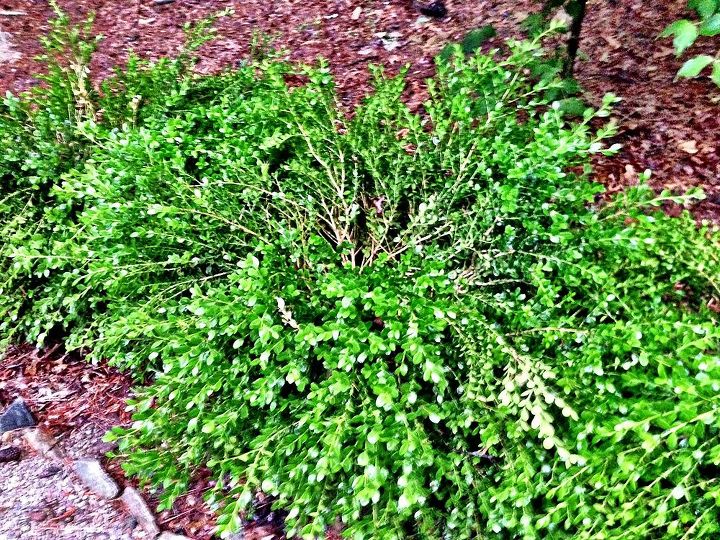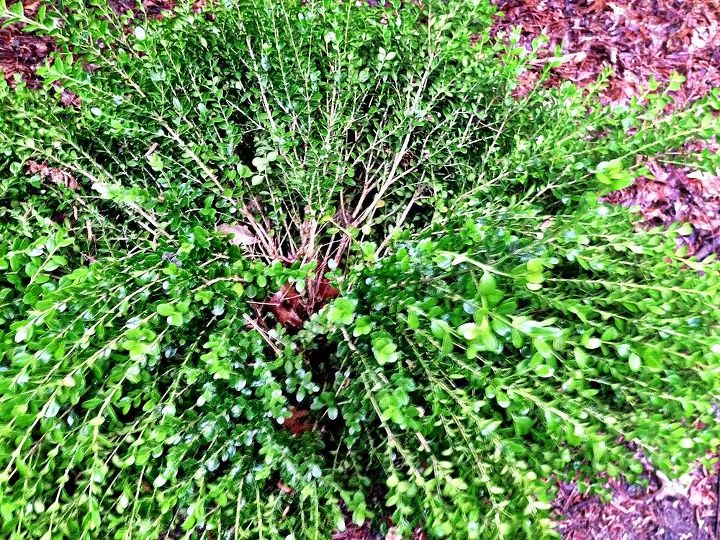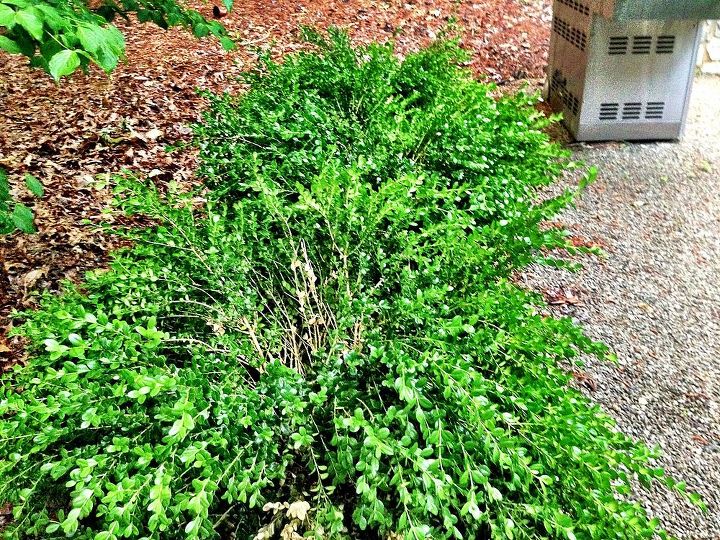 Related Discussions

Abby
on Nov 29, 2021
How to grow ginger in water?

Jim Ginas
on Jul 05, 2014
2nd Season in a ROW! Squash plants growing large and healthy leaves and the stems near the roots are looking healthy and turning dark green, getting flowers that grow... See more

Joan K
on Apr 21, 2012
Trail of dead grass appeared two weeks ago that starts in neighbor's yard and goes to the sidewalk, then continues past the sidewalk in a line into the grass into my ... See more

Jayme Renee
on May 23, 2014
2 years ago I moved and split these hostas. They were on the side of my garage which only gets morning sun. I moved them to the front of my house that gets morning an... See more

Ana M
on Jun 02, 2012
We have had this bush in our front yard for 11 years. Yesterday we noticed it appears to have died. Last week it was perfectly fine and green and lush! HELP!? Can any... See more

Pamela Knott
on May 14, 2014
Just read an article I found on the Farmer's Almanac website, well it was someone selling a book that was linked to the website. They suggested pruning the leaves off... See more

Rebekka
on Jul 23, 2014
I live in zone 7, southern New Jersey, and a discoloration is forming on my elephant ears. Can anyone tell me what I am doing wrong? Could it be watering before 8 AM ... See more