What's wrong with my flowering purple plum tree? - and what can I do about it now?



Answered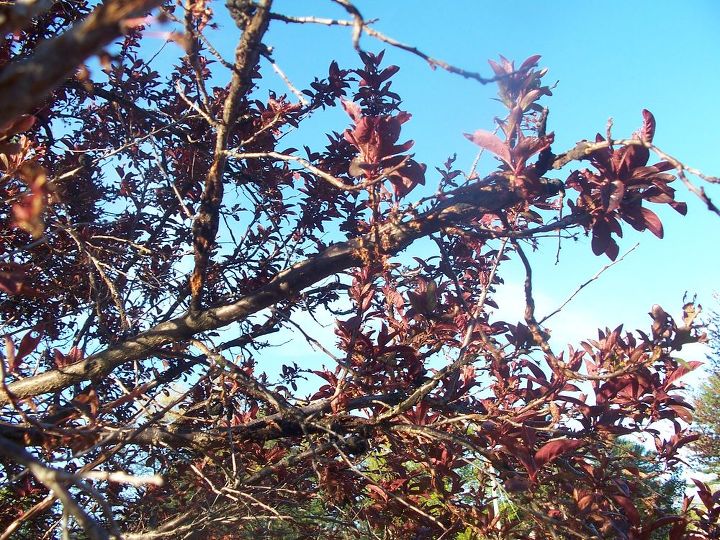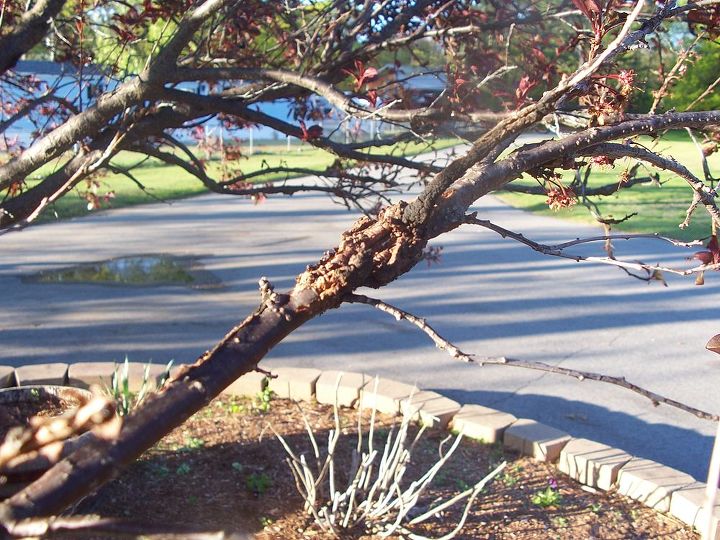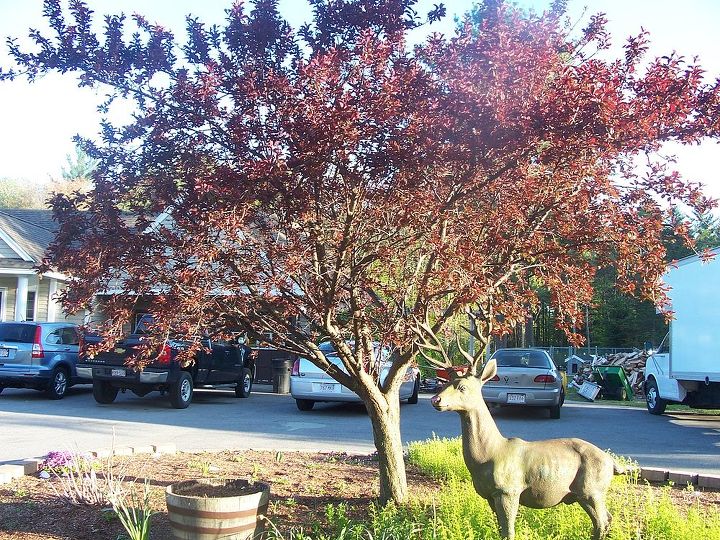 Related Discussions

Abby
on Nov 29, 2021
How to grow ginger in water?

Shevy.gale
on Jul 20, 2017
I got this ficus around half a year ago, it was FULL of green leaves.slowly it started loosing it's leaves, I figured I had to re pot it, and I did, but it didn't get... See more

Debbie Zellner
on Jul 24, 2017
It started having yellowing leaves a couple of weeks ago. I read where adding vinegar to water will help and I did that. It has gotten worse and I really don't wan... See more

Lorrie B
on Jul 07, 2013
This is a picture of my flowers and the damage...I've also noticed brown spots on some of my other plants... Thanks for your help!

MiTmite9
on Mar 07, 2017
Bermuda buttercup (Oxalis pes-caprae) covers my back yard. How do I get rid of this "sourgrass"? I have tried weedwhacking, but the plants have tiny bulblets and chop... See more

Tami Reason Gay
on Jan 22, 2018
It's wood. Very sturdy and straight. Help!!! I love my yard, and need ideas. Taking it down is not an option. Gfl12913810
on Apr 09, 2018
I've had it for a few years and it seems every year they get worse, the taste that is. Now I just pick them and throw them away. What a waste.....