Leaves on my ficus tree are not growing back-What am I doing wrong?? Answered
I got this ficus around half a year ago, it was FULL of green leaves.
slowly it started loosing it's leaves, I figured I had to re pot it, and I did, but it didn't get any better.
any suggestions? what am I doing wrong??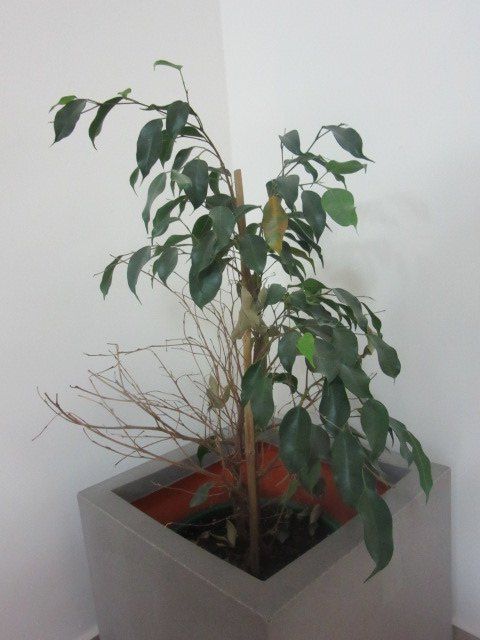 Related Discussions

Abby
on Nov 29, 2021
How to grow ginger in water?

Kathy Moore
on Oct 06, 2017
I thought about cutting off the top for rooting and let the bottom stay in the pot. Bre27807627
on Dec 01, 2017

Jim Ginas
on Jul 05, 2014
2nd Season in a ROW! Squash plants growing large and healthy leaves and the stems near the roots are looking healthy and turning dark green, getting flowers that grow... See more

Joan K
on Apr 21, 2012
Trail of dead grass appeared two weeks ago that starts in neighbor's yard and goes to the sidewalk, then continues past the sidewalk in a line into the grass into my ... See more

Jayme Renee
on May 23, 2014
2 years ago I moved and split these hostas. They were on the side of my garage which only gets morning sun. I moved them to the front of my house that gets morning an... See more