OH NO!!!! MORE BIRDS Answered
A few years back I dressed out my front porch in bright colors and loved it. But I painted up an old wooden bird house bright yellow which I had had for years but which had never been occupied and hung it as a decoration ONLY! Momma bird loved the "flip" (it is certainly not a Flop!) and moved in.
We let her have the porch because she would sit nearby and screech at us every time we went out there!
OK, so I decided to dress out our deck off the porch on the back of the house with explicit orders "NO BIRD HOUSES ON THIS PORCH!" We did not quite get it finished and I was so looking forward to having it finished out as soon as the weather got warmer but not hot.
Well, you all know that saying about "the best laid plans!!" Yep, now a Momma bird is nesting on this porch! Work cannot be done until the babies are hatched and out of the nest...maybe early July???
Hubs had raked up a box of small pine cones for me and put them in a box for me to go through...we had some things come up...like snows and very cold weather in a horrible flu season...so I just let it slide. She found the box and moved in.
We are now expecting "Grandbirdparents" again!!!
We will get our 2 newer chairs painted and porch finished after the babies are gone!!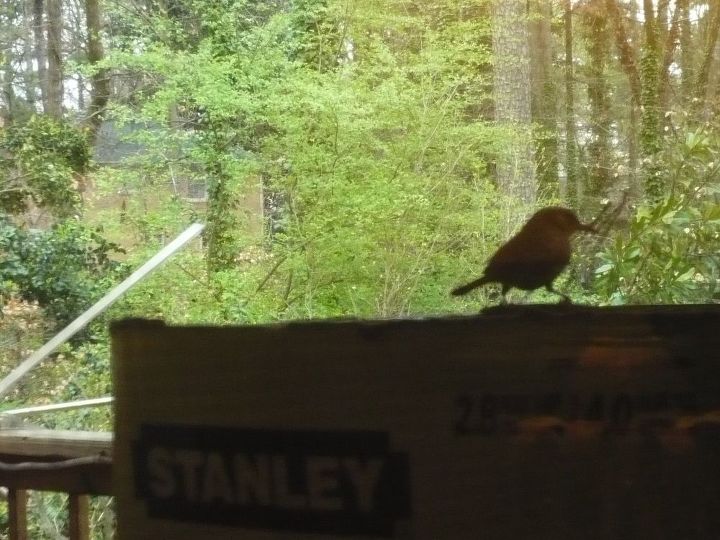 Here is photo taken through den window of her starting the nest!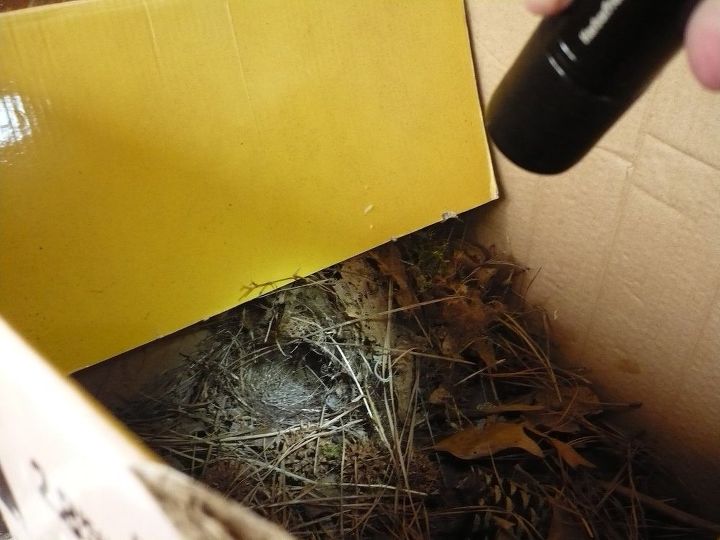 Here is the nest just about finished.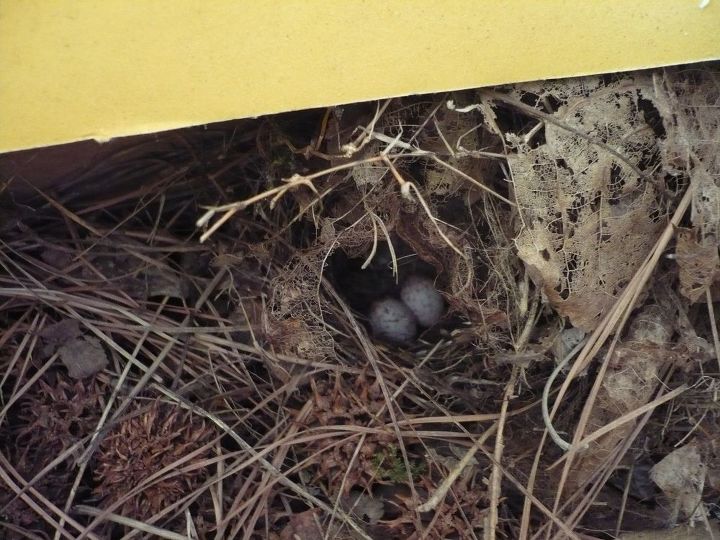 Here are "expectant" "GRANDBIRDBABIES!!!"