How can I cover a gas pipe in the kitchen and make more storage? Answered
Hello, I live in an affordable housing. My kitchen is a good size kitchen but storage is a HUGE issue. The gas pipe is outside of the wall, right behind the stove and it goes all the way up by the cabinets. It looks ugly, I don't know what to do with it 😢sorry, I posted this question before but I selected the resolved button by mistake and now I stopped receiving messages from that post. I did not solved this problem please help me.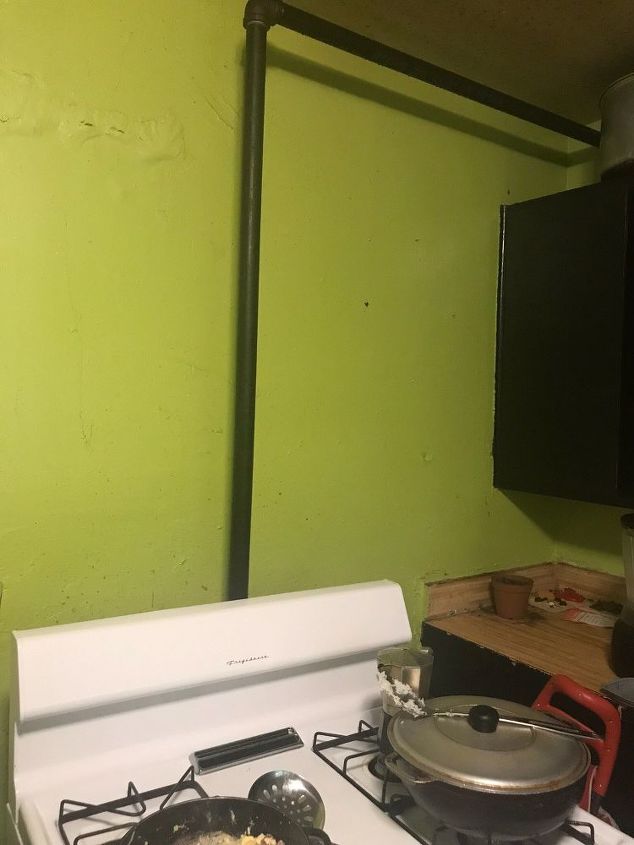 Here is a picture of the pipe. My kitchen is in really bad conditions. Needs urgent care!! Helppp!