How do I keep my hummingbird feeder from molding ??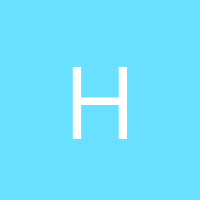 Answered

Angela A
Answered on Sep 22, 2023
I have tried the crushed red pepper in the bird seed, and have tried putting vaseline on the pole that holds the feeders....any other suggestions? I will at times hav... See more

TaniaC
Answered on Nov 22, 2023
It doesn't matter where I put my hummingbird feeders in my yard it seems those pesky little sugar ants seem to find them...GRRR! Does anyone have any Suggestions on h... See more

Dianne Mosser
Answered on Aug 30, 2021
I love to watch the humming birds feed but they keep leaving and try again to get food out of the feeders. I have noticed air bubbles keep appearing and perhaps that ... See more

Ruth Grimley
Answered on Apr 27, 2017
The bottom of my feeder is sun rotted and broken. The glass globe is so beautiful, I would love to create another hummingbird feeder for the bottom. Any ideas?

Donna J
Answered on Nov 09, 2022
Over the years I have had several hummingbird feeder s in my backyard during the summer months. During the past week I have noticed about 3 different species in my ya... See more
Mary Barnett
Answered on Jul 06, 2017
I have three Butterfly feeders, each with different nectar, fruit, etc. The only "flies" that come to the feeders are pesky black flies and plenty of bees. NO Butte... See more Kelli Spaulding
Answered on Jun 14, 2016
Several fox squirrels keep knocking down my grape jelly and orange feeder for the orieles . I have a squirrel feeder that they feed on but they still are knocker bir... See more