How far apart should I place my hummingbird feeders? Answered
Over the years I have had several hummingbird feeder s in my backyard during the summer months. During the past week I have noticed about 3 different species in my yard. They have been in a constant aerial battle. So constant that I have to leave the area to them in fear of them diving into my face. They are so fast. I have 4 feeders about 20 feet apart. I am thinking of moving one or two of them. There is one bird (a Ruby throat) who sits on a nearby hibiscus branch to protect his feeder. I am afraid that one day I'll find a dead bird on my porch. Any ideas?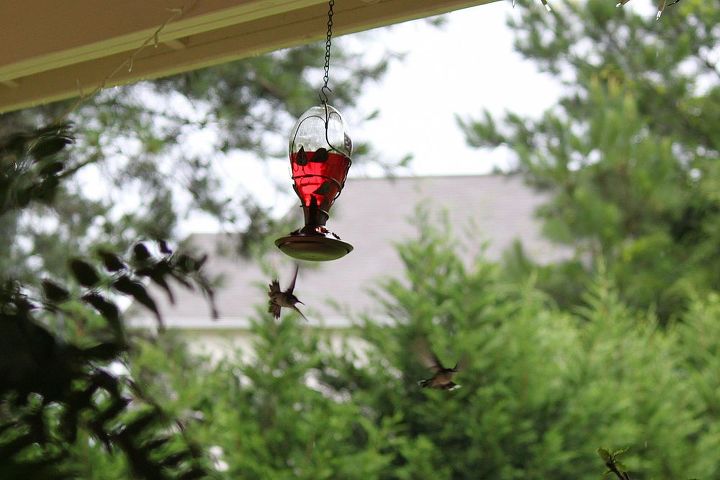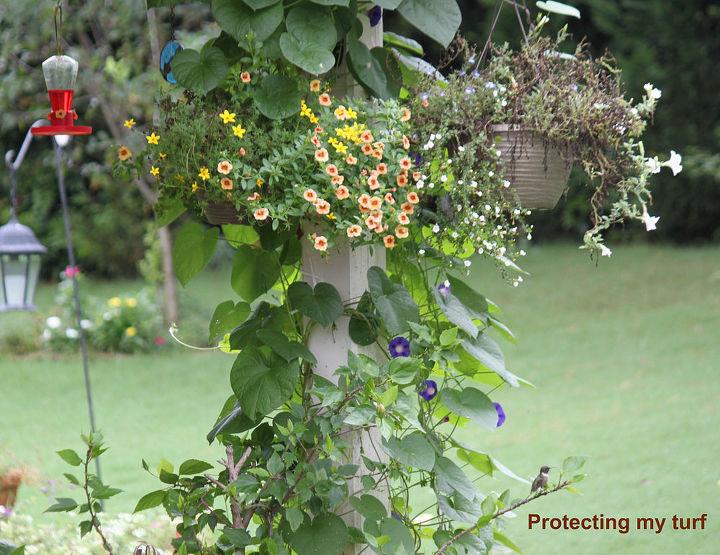 Related Discussions
Jackie
Answered on Jul 27, 2021
How do I keep my hummingbird feeder from molding ??

Ruth Grimley
Answered on Apr 27, 2017
The bottom of my feeder is sun rotted and broken. The glass globe is so beautiful, I would love to create another hummingbird feeder for the bottom. Any ideas?

Dianne Mosser
Answered on Aug 30, 2021
I love to watch the humming birds feed but they keep leaving and try again to get food out of the feeders. I have noticed air bubbles keep appearing and perhaps that ... See more

TaniaC
Answered on May 10, 2023
It doesn't matter where I put my hummingbird feeders in my yard it seems those pesky little sugar ants seem to find them...GRRR! Does anyone have any Suggestions on h... See more Kim Hall
Answered on Oct 04, 2017
i will transplant when it goes dormant.

Shannon Lawson Solis
Answered on Apr 13, 2023
My tree was knocked over by a storm and this is what we are left. I have no way of cutting it down any further and to me it's just an eyesore. My uncle set a couple o... See more

MaDonna Kandie Garcia
Answered 7 days ago
Can u help me make food for my hummingbird feeder